Best movie theater subscriptions and memberships: MoviePass, AMC A-List and more
Save money on a trip to the movies with movie theater subscriptions.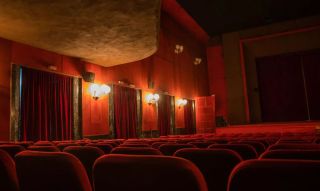 (Image credit: Getty Images)
Streaming something at home can be a lot of fun and has become the norm for a lot of people, but going to a movie theater to watch a something on the big screen (as it was intended) is still a special experience.
However, rising ticket prices have made trips to your local cinema a bit harder. The good news though is that many movie theaters themselves are trying to make things easier for movie lovers with movie theater subscriptions and memberships.
Movie subscription services offer movie fans all kinds of benefits, including discounted/free tickets to new movies, discounts on concessions, access to special screenings and more. There are also often different plans based on individuals' habits — whether you're an avid film buff who goes every weekend or you only get to the movies a few times a year.
What to Watch has compiled a list of the best movie theater subscriptions in the US and UK. Check them out below.
US movie theater subscriptions and memberships
MoviePass
While it's not a theater chain, MoviePass helped start the movie theater subscription craze when they offered a $10 per month plan that allowed subscribers to see as many movies as they wanted a month, at just about any movie theater. That offer was too good to last, however, as MoviePass had to file for bankruptcy in 2020 (before theaters shut down because of the pandemic).
This new iteration hopes to once again provide subscribers with an easy way to see any movie, any where at an affordable price.
What do you get with MoviePass membership: The new MoviePass subscription service is currently available in three tiers, giving consumers a set number of credits each month that can be used to go see movies at just about any movie theater chain that accepts credit cards.
MoviePass membership price: There are tiered pricing plans that MoviePass subscribers can pick from. Prices vary between the Southern California and New York metro area markets and the rest of the country. Most of the country pays $10 for the Basic plan, $20 for Standard and $30 for Premium; SoCal nd New York pay )$20 for Basic, $30 for Standard and $40 for Premium.
The small print: While unused credits rollover each month, a subscriber can only have two months worth of credits in their account at any time. MoviePass only works for standard 2D screenings at this time; large screen and premium formats are expected to be added in the future.
Alamo Drafthouse
Alamo Drafthouse theaters are popular with their customers for their dine-in services and the curated experiences they provide for each movie they show. The theater chain offers a number of movie memberships:
What do you get with the Victory Rewards Program:
This is a free membership that offers free tickets and invites for special member events based on how often you see movies at the theater. The more you watch, the more benefits you can access, from Citizen level (0-4 visits per year, a free screening on your birthday), all the way to Top Brass (50-plus visits per year, 2x birthday tickets, 2 free surprise screenings and free pizza or burger). According to the Alamo website, Alamo Victory Rewards is currently paused, though you can still sign up to participate when it gets going again.
What do you get with Season Pass:
Alamo Season Pass subscribers get to watch unlimited movies (up to one per day). Tickets bought with Season Pass count toward the Victory Rewards Program so you get more perks.
Season Pass prices: Alamo Drafthouse Season Pass prices vary depending on location with three price points: $16.99 per month (El Paso and Lubock), $19.99 or $29.99 (DC Metro, LA, San Francisco and NYC).
The small print: Tickets for a 3D, 70mm, Dolby Atmos or Big Show movies incur a $1.99 surcharge and any extra tickets are charged at the normal ticket price. Tickets bought with Season Pass can be counted toward a Victory Rewards Program.
Locations: Season Pass is currently available at 24 Alamo Drafthouse theaters, with more expected to add the service soon.
AMC
The largest theater chain in the US, AMC Theaters, has a range of memberships:
What do you get with the AMC Stubs A-List:
This is a monthly membership. Subscribers can watch up to three movies a week in any format — including at the chain's IMAX and Dolby cinemas. A-List members get a range of additional benefits, including earning reward points for every $1 spent; concession features (free size upgrades, free popcorn refills); waived online ticket fees; ability to easily book tickets with friends through A-List Entourage; and access to exclusive screenings and other offers.
Stubs A-List prices: There are three price points available based on where you live. The $19.95 per month package covers 35 states; the $22.95 per month plan covers 45 states and the $24.95 lets subscribers see movies in all 50 states.
The small print: Outside of the three per week, there are very few restrictions as to how you can use A-List. Watch three in a single day or spread it throughout the week. A subscriber's available free tickets are refreshed every Friday. A-List subscribers are also automatically signed up for the AMC Stubs Premiere reward package.
What do you get with the AMC Stubs Premiere membership: Premiere gives you the points and perks of A-List (free size upgrades, free popcorn refills and free online ticket reservations) but is different in two key areas: first, the subscription doesn't include weekly movie tickets, and second, Premiere has a yearly membership fee, rather than a monthly one.
Premiere membership prices: Premiere is available for an annual fee of $15, there's no variation based on location.
The small print: Unlike A-List, Premiere members don't get any movies for free as part of the subscription, they pay full price for the ticket based on the day and time.
What do you get with the AMC Stubs Insider membership: This is a free membership so, as a result, you don't get some of the perks that A-List and Premiere have. But Insider members still get a free large popcorn refill, can earn a $5 reward for every 5,000 points, get access to the theater's free Wi-Fi and exclusive screenings, as well as a gift on their birthday. So it's well worth signing up if you're a regular movie-goer.
Insider membership prices: Free
The small print: Insider members earn 20 points for every $1 spent (compared to A-List and Premiere's 100 points per), do not receive free size upgrades on popcorn or fountain drinks and do not have access to priority lanes. Also, online fees are only waived when four or more tickets are being purchased.
Atom Movie Access
Atom Tickets, a movie ticketing service, has partnered with two theater chains to provide unique subscription services — MegaPass for Megaplex Theaters and Extras Plus for ShowPlace ICON Theaters. Atom also offers its own Atom Rewards membership program.
What do you get with MegaPass membership: MegaPass subscribers get two free movie tickets every month. Additional features include 15% off concession purchases and the PlusOne Perk, which provides $1 discounts for up to six tickets per order.
MegaPass membership prices: A monthly membership starts at $14.95 per month.
The small print: The tickets can be used for any format, including IMAX, Dolby Atmos, 3D and Megaplex's Luxury theaters. Some movie events are excluded — including movie marathons, double features, fan events and FATHOM events. The PlusOne Perk does not apply on the theater's Discount Tuesdays. Unused tickets do not roll over to the next month. A six-month commitment is required, which is then automatically renewed monthly unless cancelled.
What do you get with Extras Plus membership: This is the monthly membership program for ShowPlace ICON Theaters. Extra Plus subscribers get one free movie ticket every month and any unused tickets can be rolled over to the following month. Members also get 20% off food and drink concessions. Extra Plus members also get a discounted price ($9.99 plus tax) for movie tickets, for themselves and for one guest per order.
Extra Plus membership price: The monthly cost is $9.99 plus tax.
The small print: The free movie ticket only applies to 2D movies. You get a 50% discount off 3D movies. The 20% discount on concessions does not apply to alcohol or to special offers.
What do you get with Atom Rewards membership: This free membership program gives Atom users the ability to save their favorite movie theaters and payment info for faster checkouts, easy cancellation, exclusive offers on movie ticket deals and discounts and to earn reward points via theater loyalty programs.
Atom Rewards membership price: Free.
The small print: The previous offer, that allowed Atom users a free movie ticket for every four movies they watched, has sadly ended.
Cinemark
One of the big three theater chains in the US, Cinemark has more than 500 screens across the country and two membership programs — one free and one monthly subscription program.
What do you get with Cinemark Movie Fan: Cinemark's free loyalty program gives members 1 point for every $1 they spend at a Cinemark theater. Points can be redeemed for movie tickets and other rewards. Movie Fans also receive access to screenings, exclusive member offers and extra savings on the theater's Discount Tuesday.
Cinemark Movie Fan membership price: Free.
The small print: You need to create a Cinemark account to become a Movie Fan member. Movie Fan is accepted in all Cinemark, Century, CinéArts, Tinsletown and Rave theaters. No free ticket each month, discount on concessions or waived online fees.
What do you get with Cinemark Movie Club: As well as all the perks Movie Fan members get, if you sign up for Movie Club you get one free ticket per month, 20% off at concessions and no online reservation fees.
Movie Club membership price: Movie Club costs $9.99 per month in DC, Delaware, Florida, Georgia, Illinois, Indiana, Kentucky, Maryland, North Carolina, New Jersey, New York, Ohio, Pennsylvania, South Carolina and Virginia; its costs $10.99 per month in Alabama, Arkansas, Arizona, Colorado, Iowa, Idaho, Kansas, Louisiana, Michigan, Minnesota, Missouri, Mississippi, Montana, North Dakota, Oklahoma, South Dakota, Tennessee, Texas, Utah, Wisconsin and West Virginia; it costs $11.99 per month in Alaska, California, Connecticut, Massachusetts, New Hampshire, New Mexico, Nevada, Oregon, Rhode Island and Washington.
The small print: The free ticket covers one adult ticket for a 2D movie, with an upcharge for premium formats (XD, 3D, IMAX and D-BOX). Any unused ticket credits roll over month to month. Movie Club members who visit 25 times, or purchase 60 tickets, in a year are automatically upgraded to Platinum membership, which gives 25% discount on concessions and up to five additional member price tickets per transaction.
Marcus Theaters
The Marcus Theater chain (which now includes the Movie Tavern dine-in theaters) has the Magical Movie Rewards member program.
What do you get with Magical Movie Rewards: Members earn 1 point for every $1 they spend — every 100 points earns a $5 reward, which can be used toward movie tickets and concessions. Additional perks include free popcorn on the chain's $5 Tuesdays, no online reservation fees, free refills on fountain drinks, discounts on food and beverages each month, free invites to early movie screenings, exclusive offers and personalized weekly emails. It's a lot.
Magical Movie Rewards membership price: Free.
The small print: Points and rewards dollars expire if there is no activity in a 180-day period. Members can earn a maximum of 200 points per qualifying purchase and 1,000 points per day. Points are not eligible for group sales. In addition, points cannot be used to purchase gift cards and are not earned from the purchase of a gift card.
Regal
Like the other two large US movie theater chains, Regal has gotten into the subscription program game with its Regal Unlimited Movie subscription pass. There are three tiers — Regal Unlimited, Regal Unlimited Plus and Regal Unlimited All Access. This is in addition to Regal's Crown Club program.
What do you get with Regal Unlimited:
The Regal Unlimited plan allows members to see unlimited movies as part of their monthly membership with just a $0.50 fee added to each transaction. Additional perks include 10% off all food and non-alcoholic beverages, free large popcorn and soft drink on your birthday, access to Regal Unlimited special screenings and the ability to earn Regal Crown Club credits with every dollar spent.
Regal Unlimited membership price: Each tier of the Regal Unlimited plan is priced according to the number of theaters where you can use it. Regal Unlimited costs $18.99 per month and can be used at more than 200 Regal theaters nationwide. Regal Unlimited Plus costs $21.99 per month and can be used at more than 400 Regal locations. Regal Unlimited All Access costs $23.99 and can be used at all Regal movie theaters in the US.
The small print: In addition to the $0.50 "convenience" fee, all new subscribers to Regal Unlimited commit to a 90-day non-refundable subscription. There are also surcharges for premium format screenings (ScreenX, 4DX, IMAX, RPX, 3D and VIP). Non-movie events (Fathom Events, concerts, private screenings, etc.) are not available with Regal Unlimited. Members can also only reserve up to three showtimes at once.
What do you get with Regal Crown Club: This free loyalty program lets members earn 100 credits for every $1 spent on tickets and concessions, which can then be used on rewards including free movies, concessions, movie swag. With more visits, Crown Club members become eligible for the Crown Jewel bonus program, which allows them to earn bonus credits with every visit.
Regal Crown Club membership price: Free
The small print: Credits expire one year from when they were earned and certain rewards also have an expiration date.
Showcase Cinema
Showcase Cinema allows its moviegoers the opportunity to customize their movie theater subscription program, Showcase Subscribe, to fit how often they go to the movies. There's also the free Showcase Starpass and a kid-centric membership, the Showcase Popcorn Club.
What do you get with Showcase Subscribe: This monthly membership provides up to five free movies a month, with no blackout dates, no online ticketing fees and flexible format options (2D, 3D, IMAX). Starpass members (Showcase Cinema's free rewards program) can earn a 10% discount on a Showcase Subscribe subscription fee.
Showcase Subscribe membership price: Because the Showcase Subscribe plan is customizable, prices vary. Subscription options range from a membership covering one person to as many as six and the option to have one, two, three or five movies included, as part of the subscription, per month. The low-end of Showcase Subscribe (one person, one movie per month) costs $9.50 per month (for only 2D movies) and $11.95 per month (any format). Maxing out a subscription — with six people and five movies per month — can cost as much as $140.95/$182.95 per month.
The small print: All Showcase Cinema locations participate in Showcase Subscribe except the Showcase SuperLux location in Chestnut Hill, Mass. All plans require at least a three-month commitment. No unused movie tickets can be rolled over to the next month. Showcase Subscribe does not cover movies in MX4D or special events.
What do you get with Showcase Starpass: For every $50 spent Starpass members get a $5 reward, which can be spent at a theater, in the mobile app or on the Showcase website. Also, no ticketing fees for purchases on the Showcase website and exclusive discounts on Bargain Tuesdays.
Starpass membership price: Free
The small print: Rewards expire nine months from when they were issued.
What do you get with the Showcase Popcorn Club: The Popcorn Club gives young movie lovers their very own Popcorn Club membership card, preloaded with a free movie ticket and a free 1-2-3 Go Box, which includes a popcorn, a soft drink or ICEE, and a special size candy. Kids also receive an exclusive Popcorn Club backpack and a free movie ticket on their birthday.
Showcase Popcorn Club price: membership is $10 per child.
The small print: The Popcorn Club is only valid in certain Showcase Cinema locations: Blackstone Valley, Broadway, City Center 15, College Point, Farmingdale, Island 16, Legacy Place, Lowell, Patriot Place, Randolph, Ridge Hill, Springdale, Warwick and Woburn.
UK movie theater subscription plans
Cineworld Unlimited Membership
With more than 100 Cineworld theaters across the UK, moviegoers have a number of options to take advantage of the Cineworld Unlimited subscription service, which does a lot to try and live up to that name.
What do you get with Cineworld Unlimited: Unlimited members can watch as many (2D) movies, at Cineworld theaters, as they want. They also get to pre-book up to three movies with no online booking fee. Membership also includes 10% off snacks and drinkss. Exclusive advance screenings are also available, as well as 50% off event cinema (opera, National Theater, live sports and gigs).
After a year of membership, subscribers are automatically upgraded to Unlimited Premium, which offers 25% discounts on concessions and unlimited 3D movies, at no extra cost.
Cineworld Unlimited membership price: Membership prices vary depending on what theater you go to. Cinemas are grouped by location — ranging from £10.99 per month (Group 1, 13 cinemas) all the way to £21.90 per month (Group 4, all cinemas including London's Leicester Square). You can also get yourself a month's free subscription by recommending friends for Cineworld Unlimited.
The small print: Movies showing in premium formats (IMAX, 4DX, ScreenX and SuperScreen) are not included but available at discounted rates, as are some event performances and special screenings. A minimum three-month commitment is required.
Odeon MyLimitless Membership
The Odeon movie theater chain, the only chain in the UK with Dolby Cinema, offers moviegoers its own movie theater subscription plan, the MyLimitless Membership.
What do you get with MyLimitless Membership: Subscribers can see as many movies as they like, as often as they like. Additional benefits include a 10% discount on selected food and drink and exclusive invites for advanced screenings of upcoming movies.
MyLimitless Membership price: A monthly MyLimitless Membership subscription starts at £14.99 per month. A membership including West End cinemas starts at £16.99 per month. A new tier is being introduced on September 12, MyLimitless Plus, which runs £17.99 per month.
The small print: MyLimitless Membership only covers 2D screenings. Premium formats (3D, IMAX, Dolby Cinema, iSense) cost extra, as do certain theaters, premium screenings and premium seats. The BFI IMAX theater is not included in the package. There's a three-month minimum term.
Picturehouse Membership
Picturehouse Cinemas describe their membership program as "for film fans and foodies who love paying less." They offer a range of benefits and packages based on your age and location.
What you get with a Picturehouse Cinemas membership: Members get access to free movie tickets per year (five for Members, 10 with the Member Plus package), discounts on additional tickets, which can be applied to up to three guests per movie, 10% discount on all food and drinks (increases to 20% in the second year), priority booking for in-demand movies, invites to previews, discounts at Picturehouse national partners and offers from local partners.

The student plan offers extra benefits: two free tickets and 25% off concessions for a year.
Picturehouse Cinemas membership price: Pricing is based on age and cinema location:

Adults over 16 members plan price is £57 (cinemas outside London), £67 (London cinemas), £90 (including the West End); members plus is £100, £110 and £170, respectively.
Over 60s membership prices are £52, £57 and £80 (Members plan) and £95, £105 and £150 (Members Plus).
The student deal price is £20 (all cinemas outside and in London) or £25 (including West End cinemas).

The small print: You'll need a valid ID to sign up for the student membership plan. Upcharges are applied for 3D screenings. Free tickets cannot be used for premium-priced events.
Showcase Membership
Showcase cinemas don't have a full paid membership but they do have their Showcase Insider loyalty club, which is free to join and still gives you benefits and discounts.
What you get when you sign up for Insider: get discounted tickets (after 7 pm Sundays and all day Mondays and Tuesdays), exclusive screenings and 10% rewards on tickets, snacks and drinks
Insider membership price: this is a free loyalty club. Just register to sign up.
The small print: Insider members need to be at least 15 years old when joining.
Get the What to Watch Newsletter
The latest updates, reviews and unmissable series to watch and more!
Michael Balderston is a DC-based entertainment and assistant managing editor for What to Watch, who has previously written about the TV and movies with TV Technology, Awards Circuit and regional publications. Spending most of his time watching new movies at the theater or classics on TCM, some of Michael's favorite movies include Casablanca, Moulin Rouge!, Silence of the Lambs, Children of Men, One Flew Over the Cuckoos Nest and Star Wars. On the TV side he enjoys Only Murders in the Building, Yellowstone, The Boys, Game of Thrones and is always up for a Seinfeld rerun. Follow on Letterboxd.