Michelle Ryan reveals 'nose' for best roles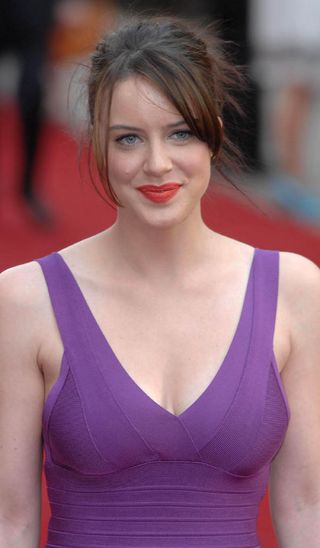 (Image credit: PA Archive/PA Photos)
Former EastEnders actress Michelle Ryan has revealed that she has a nose to pick out the best acting roles - comparing herself to a "bloodhound". The 28-year-old, whose films include the British boxing drama The Man Inside and forthcoming horror-comedy Cockneys vs Zombies, said she liked to choose parts that challenged her. "My heart lies with a really good script and great roles. I'm like a bloodhound: I'll sniff and dig out the great roles," she said. "They're not always easy to come by and you have to fight your own path sometimes. It can be an emotional rollercoaster." Michelle - who is gearing up to appear in the new West End production of Cabaret - confessed she has rejected roles in the past when she did not consider them suitable. "I spent a lot of the last few years turning down lots of things," she said. "I just didn't feel they were right. If I'm repeating what I've done or it's not great directing or an interesting idea, then it just seems like a waste of time. "Projects where the women are just victims or accessories are the strangest parts. They don't do anything for humankind. There should be a little more fire in everyone." And she added that her fondness for challenging roles was what attracted her to The Man Inside, in which she plays heroin addict Alexa. "I love this character because she's so complex. It just felt like one of those projects you dream of getting because it's very layered and is completely different from what I normally get sent," she explained. "You don't always get that with female roles, that someone's allowing you to be vulnerable, strong, feisty and funny, so that was a real highlight." The Man Inside has just been released in UK cinemas.
Get the latest updates, reviews and unmissable series to watch and more!
Thank you for signing up to Whattowatch. You will receive a verification email shortly.
There was a problem. Please refresh the page and try again.