The Assassination of Gianni Versace: American Crime Story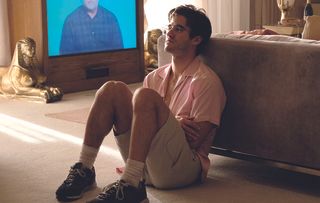 (Image credit: BBC/© 2018 Fox and its relate)
The police close in on the man who killed Versace in this week's finale of The Assassination of Gianni Versace
The police close in on the man who killed Versace in this week's finale of The Assassination of Gianni Versace.
After the many twists and turns in the life of Andrew Cunanan, this week's tense finale details the aftermath of Versace's death.
As the police close in, the killer realises his last murder has made him the US's most wanted man.
Hiding out on a houseboat, he revels in the TV coverage of the massive hunt to track him down.
Still as deluded as ever, Cunanan even phones his estranged father in the Philippines begging for help. Of course, there's only so long he can hold out, and the outcome for Cunanan is fitting considering the evil he unleashed.
This series has been hard to watch at times, taking us deep into the twisted mind of a troubled man, but it remains nonetheless enthralling to the very end.
Thank you for signing up to Whattowatch. You will receive a verification email shortly.
There was a problem. Please refresh the page and try again.