Best Christmas Ever with Alexander Armstrong – ITV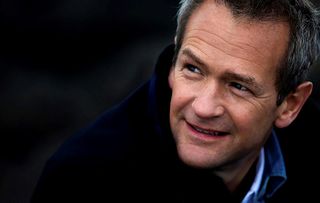 (Image credit: ITV)
What makes the best Christmas ever? Alexander Armstrong endeavours to find out in a new one off festive show
What makes the best Christmas ever? Alexander Armstrong endeavours to find out in a new one off festive show
Can you really have a Christmas without sprouts?
Who did the best Christmas song – Mariah Carey or Slade?
These and many other issues are up for debate when Alexander Armstrong is joined by a host of celebrities who'll put their own cases forward.
When they're not arguing, they are sure to be singing along with the fabulous house band!
TV Times rating: *****
Here, Xander, 48, tells TV Times more…
How would you sum up the show? Its main function is to wallow in all the things we love about Christmas. The things we fall back on generally are music, good company and booze, but also films, games and all the many little flavours of Christmas that we genuinely love.
Why do we all have these quirky Christmas traditions? It's the one time of year when we go out and seek all the things we've loved about it in the past. If something happens twice, then it's a tradition forever more. It's a brilliant thing we do every year.
What kinds of things will the celebrities be championing? I'm hoping I won't know until they start championing them. I want to get surprises in there. Sometimes families have their own slightly mad traditions. Ours is that we always stand on the stairs and sing O Come, All Ye Faithful at teatime on Christmas Eve. Each year it gets a little bit more elaborate. One year, someone decided to light lots of candles and turn the lights off and by the following year that was the tradition!
Will you be singing on the show? Oh God, will I! We have a fabulous house band. I think it's fair to say everyone will be singing.
Get the latest updates, reviews and unmissable series to watch and more!
Thank you for signing up to Whattowatch. You will receive a verification email shortly.
There was a problem. Please refresh the page and try again.