Can Gary win Terese back?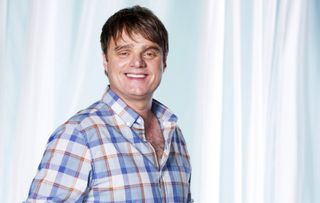 Or has Gary lost his chance for good?
Gary pleads with Terese to forgive him for his actions. Much to his surprise, Terese isn't angry, but disappointed that he asked Paul for help considering the hurt he has caused, rather than coming to her. Terese walks off devastated but, after a heart to heart with Piper, Terese makes a huge gesture to win Gary back. Will the pair finally make things official?
Meanwhile, Mishti arrives at the police station expecting a dressing down from Senior Sergeant Lake, but he asks her to rejoin the police force. Mishti is stunned by the offer, but goes home to think about it. She tells her family and not everyone is completely supportive of the idea of her returning to the boys in blue. Leo is especially worried, as he and Paul don't always abide by the law in their business.
Mark is overcome with worry when he discovers that the Canning backyard will undergo a forensic investigation. Knowing that the gnome Tyler used to hit Hamish is still there, Mark goes to desperate lengths to protect his brother - but will he get caught in the process?
Finally, Paul makes a snap decision when he hears that Gary and Terese have reunited…
Get the What to Watch Newsletter
The latest updates, reviews and unmissable series to watch and more!
Tobi Oredein is an award-winning women's lifestyle journalist, media entrepreneur and international public speaker based in London, who focuses on race, feminism, beauty politics & popular culture. Tobi has been commissioned by Buzzfeed, British Glamour, Grazia, Elle UK, Fader, The Debrief, The Independent, The Pool, Stylist, Vice and others. She has also interviewed public figures such as Ryan Coogler, Ava Duvernay and Sir Trevor McDonald.