Does Serena have a secret sister?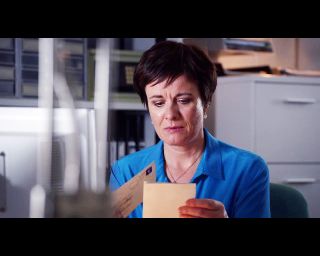 Serena Campbell was devastated when her mum Adrienne died of a stroke just over a year ago. She's reminded of her past this week when she treats Alice Butler, a woman who's sustained multiple fractures after falling through a ceiling at home. Alice reveals she was once Adrienne's neighbour and now lives in the old house where Serena grew up. Alice remembers Adrienne fondly but as she talks about how warm and kind Adrienne was, Serena's baffled – this caring person can't possibly be the Adrienne she knew!
Later, Serena's given an old shoe box, which Alice found in Adrienne's house during renovation. Forced to revisit her past, Serena looks through her mother's old papers and makes a shock discovery. Could Serena have a sister?
Having decided to try for a baby with obstetrician Mr T as a 'sperm donor', surgeon Mo learns she's not pregnant yet. Mr T admits he wanted to be there when Mo found out but she reminds him of their 'agreement'. But it's clear Mr T wants to be a hands-on dad: he's already bought a baby-gro and been looking into schools and buying baby books! Later, Mr T suggests that, to find out if there are any feelings between them, they should kiss! After, they both think the other felt nothing – but only time will tell if there could be something more…
Also, it's Arthur's first day back on Keller but he didn't bank on his first patient being girlfriend Morven's dad, whose case soon puts Arthur in a compromising situation. As Arthur faces a difficult decision, will he do the right thing by his patients - or his girlfriend?
Get the latest updates, reviews and unmissable series to watch and more!
Thank you for signing up to Whattowatch. You will receive a verification email shortly.
There was a problem. Please refresh the page and try again.