Extremely Wicked, Shockingly Evil, and Vile - Sky Cinema Premiere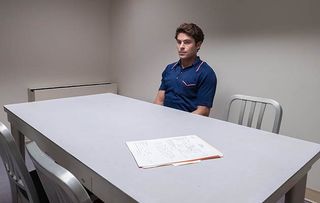 (Image credit: Brian Douglas)
Zac Efron is impressive as murderer Ted Bundy, who killed at least 30 women across seven US states in the 1970s
Zac Efron is impressive as murderer Ted Bundy, who killed at least 30 women across seven US states in the 1970s.
Former teen heartthrob Efron puts his clean-cut good looks and Teflon-coated charm to chilling use and helps sell how the handsome Bundy literally got away with murder for years - he was the last person you could imagine as a killer.
Director Joe Berlinger, best known as the maker of a series of true-crime documentaries, makes Bundy's outward charm and not his secret grisly crimes the focus of the movie. The charm works on single mum Liz Kendall (Lily Collins), who becomes Bundy's partner after meeting him in a Seattle bar in 1969. And when he eventually goes on trial for murder it works as well on other women, including doggedly loyal supporter Carole Ann Boone (Kaya Scodelario).
This isn't the only aspect of Bundy's true story that surprises. Inspired by Devil's Island escapee Henri 'Papillon' Charriere, Bundy absconds from custody – twice – and when he eventually goes on trial before John Malkovich's campy show-off Florida judge he defends himself in court.
Efron turns on the charisma, but also shows Bundy's real nature, giving us glimpses throughout of his ruthless calculation and sociopathic urges. It's a compelling performance in a gripping film.
This film is also in cinemas from Friday 3rd May.
Get the latest updates, reviews and unmissable series to watch and more!
Thank you for signing up to Whattowatch. You will receive a verification email shortly.
There was a problem. Please refresh the page and try again.