Housing Yorkshire: Somewhere Called Home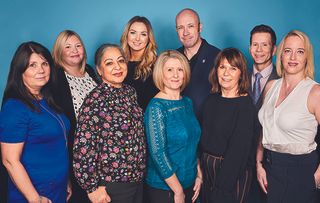 It's another busy day for the neighbourhood officers in the second outing of Housing Yorkshire: Somewhere Called Home
It's another busy day for the neighbourhood officers in the second outing of Housing Yorkshire: Somewhere Called Home.
In Sheffield there have been complaints about anti-social behaviour, which involves noise and guests drinking in stairwells.
Officer Clare is at her wits' end trying to track down the offender…
Elsewhere, Lee in Bradford is on the hunt for a fly-tipper, but when he meets the tenant concerned he realises that there is a bigger issue which needs to be addressed.
Thank you for signing up to Whattowatch. You will receive a verification email shortly.
There was a problem. Please refresh the page and try again.