The Island with Bear Grylls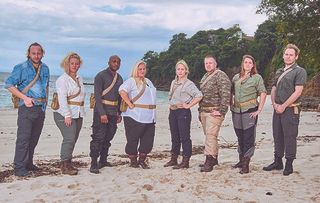 (Image credit: F GALBRAITH)
The two camps are split between rich and poor and living at opposite ends of the same beach in the second outing of The Island with Bear Grylls
The two camps are split between rich and poor and living at opposite ends of the same beach in the second outing of The Island with Bear Grylls.
For both teams the reality of surviving really hits home. Heavy rain puts the fires out and cracks appear as everyone gets tired, cold and hungry.
In the 'poor' team Phil faces a mutiny, with kindly nurse Laura being voted the new leader. In the 'posh' team medic James, who admits he struggles to get on with people in the real world, starts to irritate everyone, leaving him isolated.
Vegetarian Erance goes against his beliefs to help the team, which makes him question his reasons for being there, and Laura and Phil struggle with the work ethic of their teammates.
Thank you for signing up to Whattowatch. You will receive a verification email shortly.
There was a problem. Please refresh the page and try again.