Lockerbie: The Unheard Voices – Channel 5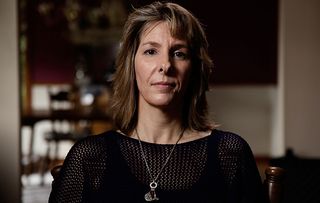 The untold stories of six survivors and six victims of the fated Pan Am flight 103
This month marks 30 years since Pan Am flight 103 was destroyed by a bomb which killed all 243 passengers and 16 crew, and a further 11 people on the ground in Lockerbie in south west Scotland.
This documentary about the tragedy tells the stories of six of the survivors, including Kim Wickham (pictured above) and six of the victims.
They include the mother and daughter who tossed a coin to decide who would board the flight, a father who had saved up his air miles to take his family to America, and a car mechanic who narrowly missed the flight because he'd lingered too long in the airport bar.
Families are waiting to hear if the case against convicted Libyan Abdelbaset al-Megrahi will be reopened.
TV Times ratings: ****
Get the latest updates, reviews and unmissable series to watch and more!
Thank you for signing up to Whattowatch. You will receive a verification email shortly.
There was a problem. Please refresh the page and try again.