Long Lost Family Special: Born Without a Trace – ITV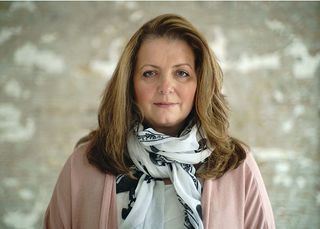 A feature-length edition of Long Lost Family – Born Without a Trace, helps people abandoned as babies discover their lost parentage
A feature-length edition of Long Lost Family: Born Without a Trace, helps people abandoned as babies discover their lost parentage
Just when you thought Long Lost Family couldn't get any more emotional, Nicky Campbell and Davina McCall are back to host this heart-breaking one-off special focusing on people who were abandoned as babies and are desperate to find out about their roots.
While Karen Waterton was found in a cardboard box 60 years ago in Manchester, Alley Lofthouse (pictured, top) was left on a Glasgow doorstep when she was just hours old in 1967.
Schoolgirls in 1988 came across newborn Jamie Duffy in hospital grounds in Portsmouth.
With no records to help in their search, their last hope is the show's experts who use pioneering DNA techniques.
TV Times rating: *****
Here, council worker and father-of-three Jamie, 30, who lives in Maidstone, talks to us about his heart-rending story…
Why did you turn to the show?
I always knew I was adopted but learnt I was a foundling when I was 14.
I had so many questions that I felt were impossible to get the answers to. In an average adoption, someone has a name or date of birth to go by.
But I have no records – all I have is my DNA, which is difficult to trace by yourself, so Long Lost Family was my best hope.
What did you want to find out?
I always wondered who I was, where I was from and if there was anyone who shared my blood.
Potentially the only item I have in relation to my birth mum is a recording [of what he believes is her tearful voice calling a police hotline following an appeal].
It must have been terrible circumstances and I just wanted to know more about why it happened. I want to forgive and offer some comfort.
The team managed to identify both your birth parents. How did you feel?
I was gobsmacked. I'd hoped I'd find somebody but to find both birth parents was emotional.
It's early days but I'm hopeful about what the future holds. I still have questions but this has put pieces of the puzzle together.
To go from living your life with minimal information to getting answers and building an image of your birth and history is incredible.
You also met Marie, who, aged 11, was among a group of schoolgirls who found you at the hospital. What was that like?
Hugely emotional. I've always taken comfort in the fact I was left in hospital grounds, where I'd be found and cared for.
The girls thought it was a kitten in the bag! Without Marie her and her friends coming across me, I may not be here and have the wonderful family I do. It was amazing to say thanks to her.
As TV Times Highlights Editor I get to hear about all the latest TV shows coming soon. Here at TVT HQ we are in the privileged position of selecting the best programmes from across all the channels and streaming platforms. Our mission is to make it easier for our readers to decide what to watch - and give them lots of choice of genres - all the latest shows, plus some nostalgic choices we call hidden gems, too. My career began with a postgraduate degree in periodical journalism (ahem, yes old school!) in 1991 and I've worked in TV media since 2000.
Get the latest updates, reviews and unmissable series to watch and more!
Thank you for signing up to Whattowatch. You will receive a verification email shortly.
There was a problem. Please refresh the page and try again.