Terese finally admits she has cancer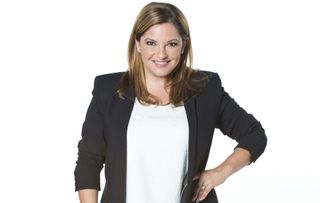 Terese leaves Gary and Piper devastated...
Gary and Piper are left shocked by Terese's announcement that she has cancer. When Terese explains that she kept the news to herself as she didn't want burden them, they both feel extremely guilty. As the news about Terese's illness spreads, Paige reaches out and makes a heartfelt gesture, but will Terese accept her act of kindness? Later, Terese turns to Paul to voice her fears, but as the pair get closer old feelings are brought to the surface. With her old feelings for Paul re-emerging, Terese makes a rash decision.
Xanthe is adamant about not returning to school until she hears the news about Terese. Knowing that she has to put Piper first, Xanthe decides to return to school to support Piper in her hour of need. Will Xanthe be able to last the entire day at Erinsborough High School?
Things are becoming more and more chaotic at the Sharma-Rebecchi house and Toadie makes the decision to bite the bullet and find somewhere else for him and Willow to live. Toadie finds a place, but does his big decision signal the end of his relationship with Sonya? Meanwhile, Willow is nervous about returning to school, but does she have any reason to be worried?
Get the latest updates, reviews and unmissable series to watch and more!
Tobi Oredein is an award-winning women's lifestyle journalist, media entrepreneur and international public speaker based in London, who focuses on race, feminism, beauty politics & popular culture. Tobi has been commissioned by Buzzfeed, British Glamour, Grazia, Elle UK, Fader, The Debrief, The Independent, The Pool, Stylist, Vice and others. She has also interviewed public figures such as Ryan Coogler, Ava Duvernay and Sir Trevor McDonald.
Thank you for signing up to Whattowatch. You will receive a verification email shortly.
There was a problem. Please refresh the page and try again.