Is Tori leaving Summer Bay?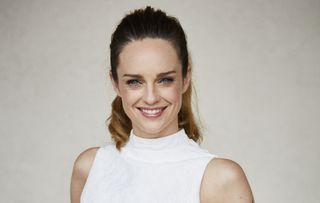 (Image credit: Jeremy Greive)
Will Tori follow her heart and start a new life with Ash?
The Morgans are livid when they find out that Tori is running away to New Zealand with Ash and baby Luc. Justin visits Ash and gives him a piece of his mind. The Morgan siblings try to convince Tori that running away is not the answer - but will she see sense?
Meanwhile, Coco and Raffy are getting things ready for their Glow Day event at the Surf Club. However, both of the girls are annoyed when Ryder doesn't turn up to help out... so Coco storms over to Summer Bay house to get him out of bed.
As the Glow Day event gets underway, Coco makes an emotional speech about her eating disorder, Ben and Ziggy get into a bidding war over Brody at the charity auction and Coco senses Jennifer may be hiding something after running into her at the Surf Club.
Also, Alf is stunned when he wakes up in the middle of the night to find Ryder sleepwalking. Alf tries to wake his grandson, but he's too late and Ryder has an accident…
Get the What to Watch Newsletter
The latest updates, reviews and unmissable series to watch and more!
Tobi Oredein is an award-winning women's lifestyle journalist, media entrepreneur and international public speaker based in London, who focuses on race, feminism, beauty politics & popular culture. Tobi has been commissioned by Buzzfeed, British Glamour, Grazia, Elle UK, Fader, The Debrief, The Independent, The Pool, Stylist, Vice and others. She has also interviewed public figures such as Ryan Coogler, Ava Duvernay and Sir Trevor McDonald.