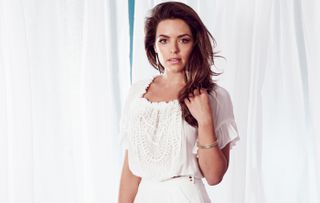 Paige fears she may never see her son again
It doesn't take long for news of Gabe's disappearance to spread and it triggers Paige and Jack to start pointing fingers at one another. Mishti urges Paige to keep calm and stay at home, but Paige refuses and searches the streets with others in the hope of finding her baby. Mark and Elly manage to track down the car Gabe was stolen in but Gabe is nowhere to be seen. Then everyone's worst fears come true, when Nurse Louise rings and says she has Gabe…
Meanwhile, Toadie and Sonya are on cloud nine after their vow renewals and are unaware of the drama back in Ramsay Street. The pair are spending the night on the Brennan Brothers' boat, but things don't exactly go to plan…
David feels terrible for turning down Aaron's offer to move in, so he decides to propose. Will Aaron say yes and how will David find out that Aaron's ex, Rory, is back in town?
Finally, Tyler is granted bail after confessing to manslaughter, but his brothers have to re-mortgage their house to pay the bail fee. Tyler feels terrible for being a burden on Mark, Aaron and Piper - but will he be able to stay strong?
Get the What to Watch Newsletter
The latest updates, reviews and unmissable series to watch and more!
Tobi Oredein is an award-winning women's lifestyle journalist, media entrepreneur and international public speaker based in London, who focuses on race, feminism, beauty politics & popular culture. Tobi has been commissioned by Buzzfeed, British Glamour, Grazia, Elle UK, Fader, The Debrief, The Independent, The Pool, Stylist, Vice and others. She has also interviewed public figures such as Ryan Coogler, Ava Duvernay and Sir Trevor McDonald.