Hollyoaks' Andrew: 'Nobody wants Rhys with Cindy'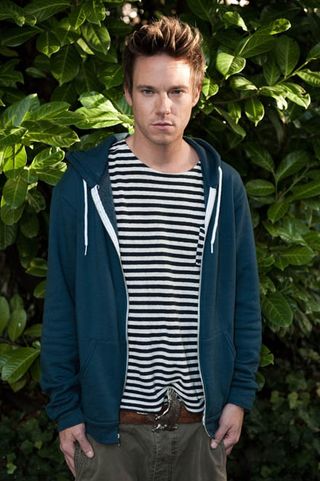 Hollyoaks star Andrew Moss has admitted Rhys Ashworth's affair has been a bit of fling for him as well. The actor - who has been in Hollyoaks since 2005 - revealed he has worked with Claire Cooper, who plays Rhys's wife Jacqui for so long, they are like a comfortable couple together, so working with Stephanie Waring, who plays Cindy Cunningham, is like being with another woman. Andrew said: "I've been working with Claire for two years and me and her spar with each other all the time. She comes up with an idea, I come up with an idea, and it's great, we're really comfortable working together and we produce some of our best stuff when we're together. "So it was stepping out of my comfort zone working with another lady, because I've not had a chance for a while. "But it was like stepping into old shoes really - it was like getting a bit of the old Rhys back. It's been a nice change." Andy also revealed fans are not happy about Rhys and Cindy's affair - because they want Rhys and Jacqui to have a happy ending. He said: "It's soap, so stories can't run and run for ever. Viewers have been championing Rhys and Jacqui because when they got together it was the odd couple, it shouldn't have worked. But for some reason it worked. "So viewers invested heavily in Rhys and Jacqui, so nobody wants Rhys and Cindy together - nobody! So it's not a nice reaction. "But if everyone was just happy all the time in soap, how boring would that be?"
Get the latest updates, reviews and unmissable series to watch and more!
Thank you for signing up to Whattowatch. You will receive a verification email shortly.
There was a problem. Please refresh the page and try again.