Hollyoaks' stars happy to keep exits secret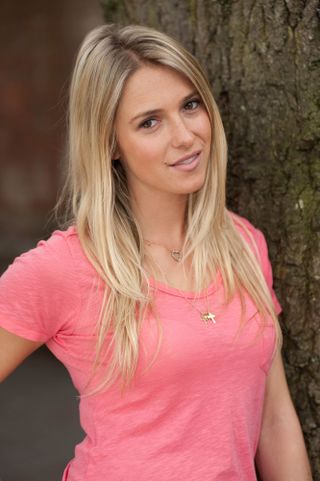 Hollyoaks stars Andrew Moss and Scarlett Bowman have said they were happy to keep their dramatic exits from the soap a secret in order to maintain the suspense for viewers. The pair, who play love rat Rhys Ashworth and bully Maddie Morrison, were killed off after Maddie crashed a minibus into Tony Hutchinson and Cindy Cunningham's wedding venue. And it was another example of Hollyoaks' habit of killing characters off with no warning - a different tactic from other soaps, whose stars generally announce their departures ahead of time. "When we hear about these disasters at Hollyoaks, we know some people are getting the chop, so everyone's worried, everyone starts doubly learning their lines so that they're extra good that day and things like that," Andrew said. "I think once everyone knows who's going everyone just settles down, gets back into the swing of things and everyone makes it the best it can be like we always do. "And when we hear about a disaster like this, if you want to leave you want to get involved because you want a good exit storyline." Scarlett, meanwhile, added that it had been difficult to keep her character's demise a secret - but admitted that it was good to make a memorable exit. She said: "Some people want to leave and move on to new ventures so it's not all just people getting culled and not wanting to go. I think it's better if they don't announce it, to build the suspense and the shock. It's a shame to ruin it." "It's hard to keep things under wraps, because we have an eight-week transmission period, so it's hard to keep schtum, with social media nowadays and 61 members of the cast."
Get the latest updates, reviews and unmissable series to watch and more!
Thank you for signing up to Whattowatch. You will receive a verification email shortly.
There was a problem. Please refresh the page and try again.