Karen Hassan 'happy to stay in Hollyoaks'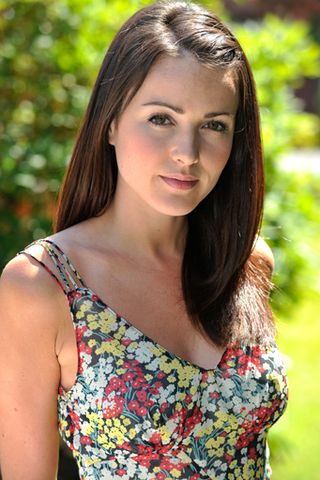 Hollyoaks actress Karen Hassan has said she is happy to stay in the Channel 4 soap - where she plays Lynsey Nolan - for the forseeable future. Karen, who is originally from Northern Ireland, joined the show in 2010 - but has admitted she misses her family and friends back home. "Everybody's always at the end of a phonecall and my friends were over at the weekend - and my mum's coming over in the next few weeks," she said. "I miss the closeness and the familiarity of home but I feel settled here in Liverpool and it's my home for the foreseeable future." "The whole thing for me has been a whirlwind," the actress added. "I always say when you start on Hollyoaks you don't just get a job, you get a whole lifestyle." However Karen recently had the chance to return to Belfast to film a role in crime drama The Fall - which also features her Hollyoaks co-stars Emmett Scanlan and Bronagh Waugh. And she admitted she loved having the chance to stay with her mum while working on the show. I've wanted to come back to Belfast and do something for a while, whether it was a play or a film or a series like The Fall and it was lovely to fly back to Belfast and I'm able to stay at my mum's house while I'm filming," she said. She also loved the chance to do something different with her Hollyoaks castmates. "It's funny - obviously I was over the moon because me, Emmett and Bronagh are all in Hollyoaks together playing kind of a family so it was amazing for us finding out the news kind of consecutively that we'd got parts in The Fall," Karen revealed. "We're all over the moon that we all ended up in it but randomly our paths don't really cross that much in The Fall. I was filming a scene with Emmett yesterday but our characters didn't know each other."
Get the latest updates, reviews and unmissable series to watch and more!
Thank you for signing up to Whattowatch. You will receive a verification email shortly.
There was a problem. Please refresh the page and try again.