Michelle Holmes joins Hollyoaks as part of adoption story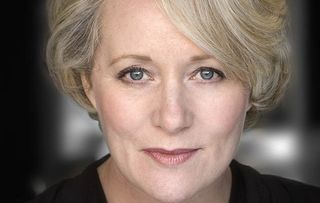 Michelle Holmes has had roles in Coronation Street and Emmerdale in the past, now she will appear as a guest star in Hollyoaks
Scott Drinkwell was devastated when he recently found out he was adopted and he will begin a desperate search for his biological mother… And that will lead him to Greta, who will be played by Michelle Holmes.
Michelle was Tina Fowler in Corrie in 1989 and Lindsay Carmichael in Emmerdale in 1995, but is best known for her starring roles in the film Rita, Sue and Bob Too and the hit TV series Goodnight Sweetheart, which also starred Nicholas Lyndhurst.
She will guest star in Hollyoaks as part of Scott's story – but just how big a part isn't clear.
"It's a pleasure to be working on Hollyoaks and with the hugely talented Ross Adams [who plays Scott]," Michelle said. "We are having such a great time and lots of laughs in the quest to find Scott's mum."
But finding Scott's biological mother is no laughing matter for Scott. He just can't help feeling that the family he truly belongs with and who will make him feel complete is out there somewhere… And so, with help from his adoptive cousin Lily Drinkwell (Lauren McQueen) and his BFF Mercedes McQueen (Jennifer Metcalfe), Scott starts digging for clues and tracks down Greta as he searches for them.
He finds Greta at the house where he knows his mother used to live… But will Greta be of any help to Scott, or will what she has to tell him just leave him feeling more lost than ever?
And who is Greta, exactly? Is she someone who knew Scott's mother briefly…or is she closer to his mum than she is letting on? And will getting to know Greta bring even more heartbreak for Scott?
Michelle will make her first appearance as Greta in Hollyoaks on E4, Tuesday, April 11, 7.00pm and on C4, Wednesday, April 12, 6.30pm.
Get the What to Watch Newsletter
The latest updates, reviews and unmissable series to watch and more!