Charlie to return from dead on Home and Away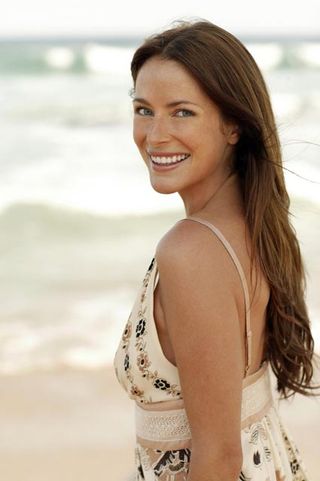 (Image credit: five)
Esther Anderson has revealed she will head back to Home And Away for a "handful" of episodes. The 33-year-old actress, who left the Australian soap last year, will reprise her role as policewoman Charlie Buckton, who was apparently killed off in the show after suffering fatal gunshot wounds. She told Australia's Herald Sun: "I told my mum and dad that I was coming back, and they almost fell off their chairs. They said: 'Hang on, didn't Charlie die?'" Esther, who left to try her luck in Los Angeles, is keeping the details about her upcoming re-entry close to her chest. "It's hilarious, because this time 12 months ago I was keeping it the biggest secret from everyone as to whether Charlie would live or die, and now I'm in the same boat again as far as not giving anything away," she teased. Esther is expected to return to the Bay in December to film the new episodes, which will screen on Australian TV in 2013. She admitted she never imagined she'd have the chance to return to the show. "It was outlined to me a couple of months ago - not just the return - the whole storyline and I knew I wanted to do it," she said. Home and Away will celebrate the end of the year with a 90-minute finale screening this week in Australia which, in cliff-hanger tradition, will see one of the cast member's lives left in the balance.
Get the latest updates, reviews and unmissable series to watch and more!
Thank you for signing up to Whattowatch. You will receive a verification email shortly.
There was a problem. Please refresh the page and try again.