Will Kat die? Have Kat and Robbo said their final goodbyes in Home and Away?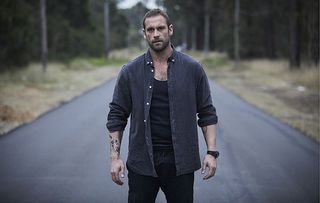 An emotional Kat decides to stand by her man, Robbo, but her loyalty has devastating consequences
Copper Kat is struggling following the bombshell  revelation of her boyfriend Robbo's true identity and the fact he is actually, Beckett Reid.
But there's worse to come when, she urges him to tell the full truth, and, under pressure, he admits he was responsible for killing Novak.
A scared Kat doesn't know which way to turn when Robbo suggests they go on the run together, and when she tries to escape him, he physically restrains her.
Pregnant Kat fakes a stomach cramp, hoping that Robbo will call an ambulance but instead he calls doctor, Tori, who arrives at the house but quickly realises she's walked into a very tense and dangerous situation.
And she's right to be worried when Robbo grabs her and bundles her into his car before driving her away.
All hell breaks loose when everyone realises Robbo has kidnapped Tori, but it's Kat who's later in danger when she agrees to run away with Robbo.
As the pair of them attempt to flee Summer Bay, they're caught up in a head on collision with an oncoming car!
Is anyone going to escape from the crumpled wreckage alive? Or is it all over for Kat in Home and Away next week?
As tragedy strikes, have Kat and Robbo said their final goodbyes in Home and Away?
As tragedy strikes, have Kat and Robbo said their final goodbyes in Home and Away?
Pregnant Kat feigns stomach pains to try and escape Robbo but she's thwarted when he calls doctor, Tori to the house instead of calling an ambulance
Tori arrives to find a tense and dangerous situation unfolding and is terrified when Robbo bundles her into his car and drives off
Robbo later lets her go but hands her an address telling her to get Kat to meet him there. Tori confides in her brother Justin that she knows where Robbo is hiding and he can't understand why she hasn't already gone straight to the police
Meanwhile Robbo tells Kat he's going to hand himself into the police but, as he's banged up behind bars, Kat is secretly still contemplating going on the run with him and is hatching a plan to set him free
An emotional Kat and Robbo discuss what the future could have held for them if things had been different
But as they put their plan in action, to break Robbo out of the police station, they run into Ash
When policeman Ben returns to the station, he's shocked to see Ash behind bars instead of Robbo! What's happened?
When Ben thinks Ash is concussed he decides he needs to take him to hospital
Meanwhile, Kat and Robbo decide to flee Summer Bay but as they race off in Robbo's car they collide with an oncoming vehicle
As the two vehicles crash with a sickening thud, Robbo manages to break free from the wreckage and calls an ambulance. He goes to check on the driver of the other car, it's Jasmine Delany and she's in a critical condition
But when he returns to check on Kat, he's terrified to see her losing a lot of blood
As they hear the ambulance sirens grow closer, a weak Kat tells Robbo to go on the run without her and save himself before he's put back in prison. Will Robbo run away and leave badly injured Kat and her baby to die? Watch the drama unfold in Home and Away from Monday 5th March on Channel 5
Get the latest updates, reviews and unmissable series to watch and more!
Thank you for signing up to Whattowatch. You will receive a verification email shortly.
There was a problem. Please refresh the page and try again.