How to stream 'Psycho Goreman'
The weird, hilarious, and campy 'Psycho Goreman' hits VOD soon!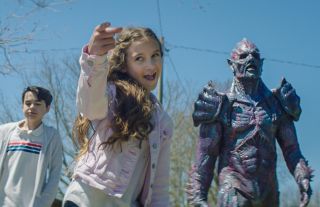 (Image credit: RLJE)
While horror twitter has heard of Psycho Goreman, there's a strong chance that the rest of the world hasn't gotten there quite yet. It's not the type of film that would ever get the accolades it deserves under normal circumstances. But, one small silver lining to this whole pandemic situation has been independent films like this one have been given an opportunity to shine. Folks like to dig on January horror even when it's not largely indie content, but rest assured—Psycho Goreman is a delight.
Cool, so where can I stream Psycho Goreman?
Psycho Goreman will hit the horror streaming service, Shudder, on May 20th, 2021. In the meantime, you can currently find the film on every major streaming platform to rent for $5.99. If you're looking to purchase the film, Amazon and Vudu currently have it listed for $14.99.
If you're fine with waiting until the film hits Shudder, you'll be able to stream Psycho Goreman and the rest of the streamer's impressive horror library for unlimited watches. Unlimited streaming for six bucks (or four if you go with the annual plan) vs. a two day rental feels like a no-brainer so long as you're willing to wait.
The film will also be available in theaters on the same day. While we still don't recommend folks go into enclosed buildings right now, if you can find it at a drive-in near you it is absolutely worth seeing on the biggest screen possible. It's huge, silly nature is peak drive-in content! Hit the Fandango link above to find tickets. Also note that they don't have an exhaustive network of drive-ins since so many of them are just pop-ups. So, if you don't see something immediately in the link, just do a quick google search of "drive-ins in my area" to find out if it's playing near you!
What's Psycho Goreman about?
Oh, I'm so glad you asked! Psycho Goreman follows two children's misadventures after they stumble upon an intergalactic murder monster named Arch-Duke Of Nightmares. Mimi (Nita-Josee Hanna) decides that she doesn't care for that silly of a name, so she and her brother Luke (Owen Myre) workshop a new one: Psycho Goreman.
Why does an intergalactic murder monster listen to two children, you wonder? Well, because Mimi possesses the Gem Of Praxidike, of course. If all of that sounds like hot nonsense, it's because it is. And that hot nonsense is exactly what makes this silly, action-packed adventure the delightful ride that it is. You can tell your musical loving friends that there are one or two moments in there for them as well!
If you want to know more, our writer Matt Donato has a spoiler-free review waiting for you!
How do I watch Psycho Goreman if Shudder isn't available near me?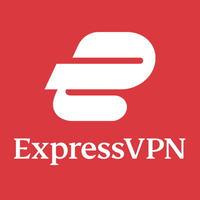 (opens in new tab)
ExpressVPN (opens in new tab) is one of the easiest and affordable ways to watch what you want from anywhere you want to watch it. Plus it'll help keep your network traffic away from any prying eyes on public networks.
And it's a great way to watch all the spooky content this halloween season — from anywhere in the world.
And it might well only be a matter of time before Psycho Goreman hits one of the myriad ways to watch free movies and shows online. We can only hope, anyway!
Get the What to Watch Newsletter
The latest updates, reviews and unmissable series to watch and more!
Amelia is an entertainment Streaming Editor at IGN, which means she spends a lot of time analyzing and editing stories on things like Loki, Peacemaker, and The Witcher. In addition to her features and editorial work, she's also a member of both the Television Critics Association and Critics Choice. A deep love of film and television has kept her happily in the entertainment industry for 7 years.