Ex Neighbours star Guy Pearce: It was lovely partying with Kylie and Jason!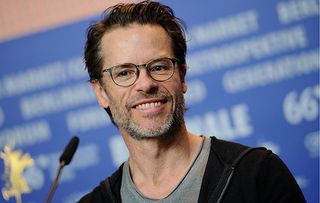 (Image credit: ABACA/PA Images)
Guy Pearce had a great time meeting up with his old Neighbours pals
Guy Pearce, who Neighbours fans will always fondly remember as dishy Mike Young, has revealed he had a great time partying recently with his former Aussie soap co-stars, Kylie Minogue and Jason Donovan.
The 50-year-old actor, whose film include Memento, The King's Speech and LA Confidential, went in May to Kylie's 50th birthday bash and he said it was a rare chance for the three of them to be in the same room again.
"It was a really lovely party," Guy told TV Times about being with his former Neighbours co-stars again. "It was exciting to be in the same room as Kylie and Jason.
"We see each other individually – we've been mates for 30 years – but it's rare for us to be together like that."
Meanwhile, Guy is appearing in new Netflix thriller The Innocents, in which he plays Benedict Halvorson, a doctor who meets a teenager who has the ability to shapeshift and tells her she's not alone.
Describing his character, Guy, who left Neighbours in 1989, says: "He's a medical doctor who's ended up in a part of the world he never expected to live, and because he has a partner with a condition that means she can shapeshift, he wants to help."
He adds: "He genuinely wants to find a cure for the malfunction in their genetic make-up, but his ego gets in the way a little. He wants to get to the bottom of it before others discover it, but he doesn't want to work in the conventional medical systems. He wants to make a name for himself."
Set in the UK and Norway, The Innocents, starring Guy Pearce, Sorcha Groundsell and Percelle Ascott, is available on Netflix from Friday 24th August.
Main picture: ABACA/PA Images
Get the latest updates, reviews and unmissable series to watch and more!
Thank you for signing up to Whattowatch. You will receive a verification email shortly.
There was a problem. Please refresh the page and try again.