Ryan Moloney reveals: 'I get naked with Dr Karl for Neighbours' 30th birthday episode!'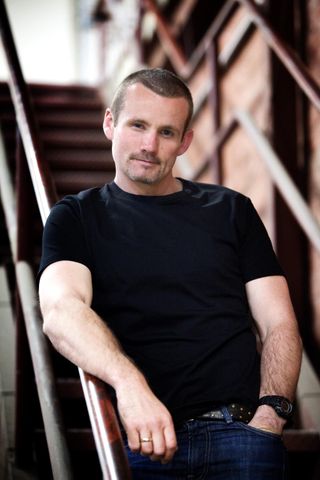 (opens in new tab)Neighbours star Ryan Moloney tells Soaplife why Toadie gets his kit off…
Do you remember the first episode of Neighbours?
"I was far too young! To be honest, I didn't watch the show when I was a kid. I only started once I knew I'd got the part of Toadie."
And what's Toadie's role in the special 30th birthday episodes?
"Massive embarrassment! He tries to schmooze a potential client who turns out to be a naturist. So Toadie decides to join the guy for a naturist lunch."
So you're naked?
"Pretty naked, yes. Obviously, certain parts of me are covered up. I'm surrounded by crew who really don't want to see, well, you know…"
We do! Was it fun to film?
"Absolutely hilarious – especially when Dr Karl comes in looking for a spreadsheet that just happens to be stuck to Toadie's bum! The doc ends up getting naked, too, and that's really something to behold!"
What would you like to happen to Toadie in the future?
"Off the top of my head, I'd like him to win the lottery so he could start driving some fabulous cars around the neighbourhood. And maybe he could get his own plane!"
You're a qualified pilot, aren't you?
"I am. I completed my commercial licence in October and now fly whenever I can. When you're a pilot, you have to fly a certain amount of hours."
Can you fly a passenger jet?
"(Laughs) No. I'd love to, but I'm not qualified to do that – yet. I just fly small aircraft."
Would you like to stay in Ramsay Street another 20 years?
"I don't know about that but I'm very happy there for the foreseeable future."
Neighbours' 30th anniversary week kicks off on Monday, March 16
Get the latest updates, reviews and unmissable series to watch and more!
Thank you for signing up to Whattowatch. You will receive a verification email shortly.
There was a problem. Please refresh the page and try again.