About What to Watch
By What to Watch team published
The who, when, where and why of what to watch in entertainment and sports.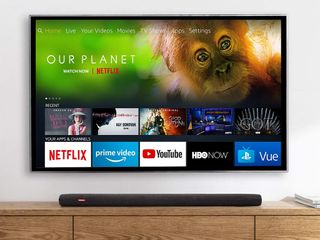 (Image credit: Amazon)
Watching television used to be simple. You turn on the TV, sit back, and watch one of a handful of channels at a time.
Now there are 100s of channels and new streaming services popping up every day — all with complicated pricing packages to navigate. We have cable. Satellite. Streaming. TVs, phones, tablets and computers. And then there's the matter of actually finding something good to watch. And where and how to watch it.
We're here to help you with all of that. We'll help you know the best way to watch what you want to watch. We'll help you find the streaming service that's right for you. And, most importantly, we'll help you sort through the latest shows and movies, because time is precious. And we're going to have fun doing it.
So dive in head-first. We've got news, spoilers, reviews and recaps. And there's so much more in store.
What To Watch: Buying Guides Policy
Our buying guides and reviews are tried and tested by people who are experts in their field and curated by our editorial team, based on what we think you want to know, to help you make an informed choice.
We include shopping links in our articles and, as a company (Future Plc), we may receive a small commission from retailers when you buy products from them via these links. We always aim to offer a range of retailers and products and our selections are always driven by editorial—our buying guides and reviews are completely independent — we never take money for reviews.
Separate to our editorial content and process, we do run advertorial feature content which is clearly marked and tagged as 'sponsored'.
What to Watch is a member of the Independent Press Standards Organisation (which regulates the UK's magazine and newspaper industry). We abide by the Editors' Code of Practice and are committed to upholding the highest standards of journalism. If you think that we have not met those standards and want to make a complaint please contact us by calling 01225 442244 or writing to us at Future Publishing, Quay House, The Ambury, Bath, BA1 1UA, UK. If we are unable to resolve your complaint, or if you would like more information about IPSO or the Editors' Code, contact IPSO on 0300 123 2220 or visit www.ipso.co.uk.

Get the latest updates, reviews and unmissable series to watch and more!
Thank you for signing up to Whattowatch. You will receive a verification email shortly.
There was a problem. Please refresh the page and try again.