Anthea Turner reveals weight and hair loss after marriage split: 'I looked really scraggy'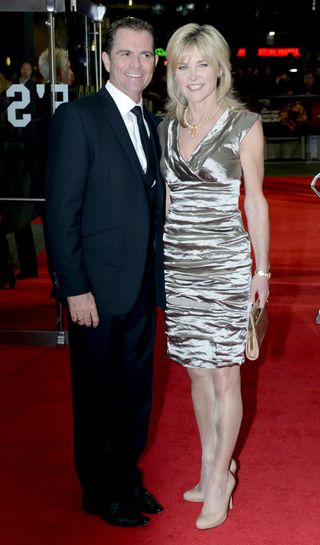 Anthea Turner has described how her hair fell out due to the stress of her marriage breakdown.
The broadcaster said her weight plummeted after her 13-year-marriage to Grant Bovey ended last year when she reportedly discovered he had an affair while she was filming in Canada.
She told Hello! Magazine: "When you're going through a stressful time, you either hit the biscuit tin or go the other way.
"I went the other way and didn't eat. I'm 5ft 6in and used to weigh around 9st, but last year I went down to 8st - I looked really scraggy.
"I wasn't eating properly or drinking enough water, so it affected my looks and my health. I think everyone has a 'reserve tank' and I was running on that for a while, but when you use that up you hit rock bottom."
Bovey and Turner, whose career includes stints on Blue Peter and GMTV, famously posed with chocolate bars during their wedding in 2000.
Describing the ill-effects of the marriage breakdown, she said: "My skin looked grey and became very dry, as though it had lost all its life.
"My hair also started breaking off. My hairdresser Lino ran his fingers through my hair one day and there was a whole chunk missing.
"I'm normally healthy and very robust, but I didn't have any energy and felt tired all the time. The lack of sleep was the worst part. I slept for only about three hours a night as my mind was racing all the time and I just couldn't switch off."
But she said she was now back to her best and confident about the future, telling the magazine: "This is an unusual time in my life. I've come out of a long marriage and I'm in a transitional period. I am an eternal optimist and I will love again. Although it's been the toughest two years of my life, I've learnt so much from it all."
Get the latest updates, reviews and unmissable series to watch and more!
Thank you for signing up to Whattowatch. You will receive a verification email shortly.
There was a problem. Please refresh the page and try again.