Bear Grylls to host the most gruelling survival show EVER!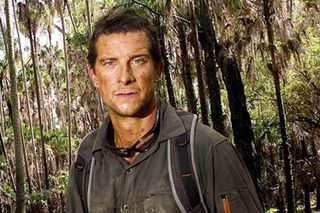 (Image credit: LUIS ENRIQUE ASCUI)
This is going to be intense
Bear Grylls is set to host one of the most insane reality TV shows ever made.
The adventurer is working on "the ultimate expedition challenge" for Amazon Prime, which will see 60 teams from across the planet race through Fiji.
Titled World's Toughest Race: Eco-Challenge Fiji, the 10-part series will follow crews of four from 30 countries as they scramble non-stop across 417 miles of rugged backcountry terrain.
Techniques such as canyoneering, paddle boarding, mountain biking and rappelling will be used as the competitors trek through jungles and mountains, as well as oceans, in a race to the finish line.
But if any member of the team decides to quit or is unable to complete the race, the whole group suffers - resulting in disqualification.
According to Radio Times, the competitors include a team of 28-year-old sisters from India who are racing for gender equality, a team of scouts from Australia, four adventurers from the UK, and a team of Wounded Warriors who served in the US armed forces.
Bear said in a statement: "The Fiji course is truly epic. It's incredibly demanding and will force our competitors far out of their comfort zone as they race against themselves, their competitors and the fiercest elements of Mother Nature.
MORE: Star Wars legend Warwick Davis: 'Bear Grylls is a nightmare!'
"Only the teams that work together can ever hope of making it to the finish line."
The Eco-Challenge TV property was established back in 1995, with the original series running for seven years in America. This was instead based in the Utah desert as opposed to Fiji.
Creator of the original, Mark Burnett, added: "Challenging oneself in the outdoors is as relevant today as it was 25 years ago when Eco-Challenge began. It's the ultimate test of human spirit, teamwork and honouring our planet."
The series is set to launch on Amazon Prime video in 2020.
Jenni McKnight is a beauty, lifestyle and entertainment journalist, currently US Lifestyle Editor for HELLO! Online. She has also written for HELLO! Magazine, GoodTo, CelebsNow, Daily Mirror and Yahoo! Her first big break came when she interned on the Guilty Pleasures showbiz desk at Metro newspaper. She has since worked on the online lifestyle team at Woman & Home and Woman and was Senior Content Editor at CelebsNow.
Thank you for signing up to Whattowatch. You will receive a verification email shortly.
There was a problem. Please refresh the page and try again.