Box Set Binge: Roman Empire: Reign of Blood, The Path and Deutschland 83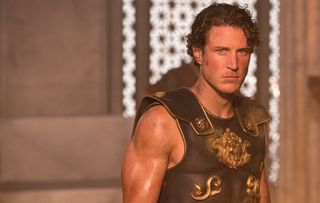 (Image credit: craig wright)
Stuck for something to watch this weekend? Sit back and enjoy streaming stand-outs Roman Empire: Reign of Blood (Netflix), The Path (Amazon Video) and Deutschland 83 (All 4)
Have a peek at these top shows available on streaming services Netflix, Amazon Video and All 4...
Roman Empire: Reign of Blood (Netflix) (opens in new tab)
Part historical drama, part documentary, Netflix's six-part Roman Empire: Reign of Blood charts the rule of Commodus, the emperor whose rise to power marked the beginning of Rome's fall.
The drama, which features narration from Sean Bean, opens with the Roman Empire ruled by one of the most powerful men on the planet, Marcus Aurelius (John Bach). For more than a decade he has waged war to defend the Empire's reach. Now, he must think about his succession.
Instead of taking under his wing someone well equipped to succeed him, however, Marcus Aurelius intends for his decadent son Commodus (Aaron Jakubenko) to assume control of the Empire. Commodus lacks any obvious motivation to rule and would sooner indulge his passion for women and drink. Against his will, irresponsible Commodus is ordered to train under his father – joining him and the Roman forces in a ferocious clash with Germanic tribes.
Marcus Aurelius' health starts to diminish and sinister schemings in the Roman Senate begin. As rumours swirl, a power grab may soon take hold, putting the Emperor's plans for Commodus' ascension, and the future of the Empire, in peril.
The Path (Amazon Video) (opens in new tab)
In the opening moments of this 10-part US drama, which was first available through streaming service Hulu, a woman stumbles through a scene of devastation - people are buried under rubble, others are dazed and bloodied, and children can be heard crying. Soon, vehicles arrive and assistance is given to the injured. But all may not be as it seems in The Path, which is now available on Amazon Video...
https://www.youtube.com/watch?v=WgtCSfOED6w
The Path centres on select members of the cult-like Meyerist Movement in rural, upstate New York. Eddie Lane (Aaron Paul) is a convert to Meyerism who is married to Sarah (Michelle Monaghan), a high-ranking member of the movement. Eddie returns from Peru, where he was attending a spiritual retreat designed to advance him up the Meyerism ladder, with his faith in the movement truly shaken. What did he experience? Will his rattled belief put him on a collision course with the movement and one of its top leaders, Cal Roberts (Hugh Dancy)?
First airing on C4 as part of the channel's 'Walter Presents' strand, this gripping German drama, which follows a young spy at the height of the Cold War, is available now on streaming service All 4...
https://www.youtube.com/watch?v=Eb0yFr2jVAU&list=PLZzJGqdn9K9MWy_My_M-PQvMdKb7uP_mr
It's 1983 and 24-year-old East German border guard Martin Rauch (Jonas Nay) is about to find his life turned upside down. He's pulled from his post and compelled to carry out a new assignment - as an undercover spy for the Stasi foreign service in West Germany. Martin receives intensive training before assuming the identity of Moritz Stamm, an officer working for a top West German General. Tasked with stealing secret reports and planting listening devices, young Martin will find his life in peril if his true identity is exposed…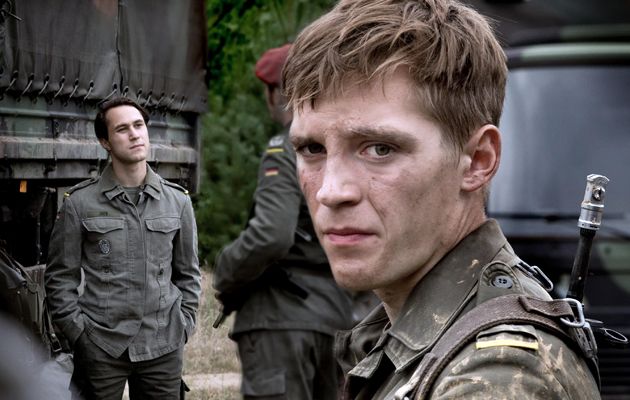 Get the What to Watch Newsletter
The latest updates, reviews and unmissable series to watch and more!