Coronation Street fans astonished by forgotten cobbles relationship!
Coronation Street viewers were taken aback by the revelation that two characters are related!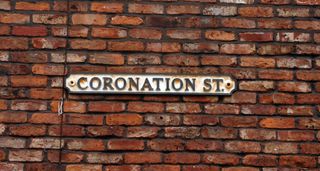 (Image credit: ITV)
Coronation Street fans were astonished to discover two characters who rarely pass the time of day with one another, are related!
It wasn't a secret that the pair are brother and sister, but it's not a relationship that gets much attention on the Street, and it seems many viewers had forgotten!
The truth was revealed as Kirk Sutherland and wife Beth continued to fight over Beth hitting Hope - and lying about it.
While Hope's parents Fiz and Tyrone were softening towards Beth, it was clear that Kirk was going to take longer to forgive his wife for her impulsive actions.
But then Maria showed up with some of her customary wise words, telling Kirk that it was probably a good idea to hear his wife out.
While we're used to Maria dishing out advice in her role as a local Weatherfield councillor, she hadn't come to chat to Kirk in an official capacity.
Maria was there as Kirk's sister!
Yes, we'd forgotten as well.
Way back in 2000, Maria arrived on the Street and started a romance with Tyrone Dobbs.
But when he saw her with another man he was devastated until she revealed the chap was her big brother, Kirk.
A few months later, Kirk came to live on the Street too and both Sutherland siblings became firm fixtures on the cobbles.
But now their relationship is hardly mentioned, meaning viewers - especially the younger ones who might not remember Maria and Kirk's early days in Weatherfield - had completely forgotten that the pair are brother and sister!
So they were amusingly surprised when the relationship was mentioned in last night's episode.
"Wait a minute," one surprised fan wrote. "Did I miss something there?"
Another fan pointed out that it felt as though the Coronation Street writers had to remind viewers of the relationship every now and then!
There are quite a few forgotten relationships like this in soap. Leanne, Fiz and Chesney were step-siblings for a while but now their paths never cross, while Gail and Sally were once best friends, but hardly even speak nowadays.
In EastEnders, we've recently been reminded that Whitney is Lily's aunt, but dad-of-the-year Jack has forgotten his daughter, Penny. While in Emmerdale it's safer to assume that everyone's related!
Coronation Street usually airs on Monday, Wednesday and Friday at 8pm on ITV. See our TV Guide for more information.
Get the What to Watch Newsletter
The latest updates, reviews and unmissable series to watch and more!
Kerry is a writer, author and editor with a lifelong love of the soaps, a passion for TV drama of all kinds, and an obsessive devotion to Strictly Come Dancing.
She was features editor of All About Soap magazine for more than a decade, covering every bit of excitement from all the UK soaps and the Aussies and still writes about all the juiciest gossip from the Street, the Square and the Dales whenever she can.
Kerry's also an author of historical fiction, and her two jobs collided when she got the chance to write two novels based on Emmerdale, and the Sugden, Tate and Dingle families, during WW2.