Dad's Army: new feature film to be made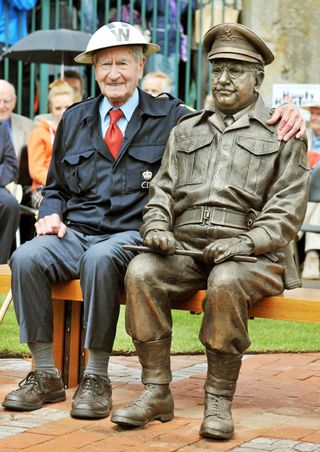 The chairman of a museum devoted to Dad's Army (opens in new tab) has welcomed a report that a new feature film is to be made from the classic BBC comedy.
He said he hoped it would do justice to the original, unlike remakes of some favourite shows.
The Sunday Times said the comedy is to be turned into a film again nearly 50 years after it was first broadcast, having delighted audiences between 1968 and 1977 and attracting 18 million viewers at its height. There was also a film, in 1971.
Some two million people tune in for repeats of the old shows now.
The film of life among the Home Guard waiting for a Nazi invasion in the fictional town of Walmington-on-Sea will star Toby Jones as Captain Mainwaring and Bill Nighy as Sergeant Wilson, roles made famous by Arthur Lowe and John Le Mesurier, the newspaper said.
Stuart Wright, chairman of the Dad's Army Museum in Thetford, Norfolk, where much of the series was shot, who is also the town's mayor, said: "We welcome anything which raises awareness of Dad's Army, and its Thetford links. However, we hope they do justice to what is a national institution, and that it will not be like some remakes which have not worked.
"The shows are being repeated on television and the audience figures are good. We had 10,000 visitors last year and they come from all over the country and as far afield as Australia, Canada and Holland, so the programme is a national treasure."
In addition to the museum, the town has Dad's Army locations such as a Captain Mainwaring statue (pictured, with the late Bill Pertwee, who played Warden Hodges in the series) and the hotel where the cast and crew used to stay.
– Press Association (opens in new tab)
Get the latest updates, reviews and unmissable series to watch and more!
Thank you for signing up to Whattowatch. You will receive a verification email shortly.
There was a problem. Please refresh the page and try again.