DANGER in Home and Away as someone puts their life in jeopardy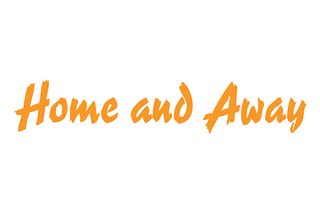 There's trouble heading for Home and Away today when Bella Nixon puts her life at risk to prove a point...
Today's Home and Away is full of drama when Bella Nixon is found hiding in the boot of Ziggy Astoni and Dean Thompson's rally car in the middle of the outback. Meanwhile back in Summer Bay, Colby fears the worst when he sees his sister is missing...
Last week's Home and Away saw teenage Bella hiding in the boot of Ziggy and Dean's car as they headed off for the Bush Bomb Rally they have been getting their car ready for.
After realising that Willow and Dean weren't going to get back together, Bella has made it her mission to reunite the pair, despite the fact Willow has told Dean that she just wants him to be happy.
But as Dean is getting closer to Ziggy following her marriage breakdown from Brody Morgan, Bella isn't happy and decides to stow away on their trip in a bid to ruin their fun together.
As the pair head to the starting point of the rally, they're loving life as they listen to music and chat en route... but little do they know Bella is in the boot, and she's been there all night.
There are a few close calls where it seems Bella might get busted, but somehow the trio get all the way to the start point in the middle of the outback before Bella reveals she has tagged along on the trip.
Dean is fuming to find his best friend's sister standing in front of him, and Ziggy leaves him to deal with the drama while she gets their welcome pack for the race.
But Bella's plan to ruin things for Dean backfire when instead of turning around and taking her home like she hoped he would, he secretly calls Colby.
More: Aussie stars Stefan Dennis and Rebekah Elmaloglou talk SURPRISE marriage proposal!
Back in Summer Bay Colby is understandably worried about Bella's disappearing act, and while he's relieved when Dean calls to say she's safe, he is fuming when he finds out the lengths she has gone to in order to make a point.
Colby vents to Willow that Bella could have been killed in the boot of the car had there been a crash, and immediately packs a bag and catches a flight to bring his wayward sister home.
But how will Bella react when a fuming Colby arrives at the rally and she releases her plan hasn't worked?
Watch Home and Away every weekday at 1.15pm and 6pm on Channel 5
Get the latest updates, reviews and unmissable series to watch and more!
Thank you for signing up to Whattowatch. You will receive a verification email shortly.
There was a problem. Please refresh the page and try again.