Desperate Housewives star Eva Longoria to join Jack Whitehall in BBC comedy-drama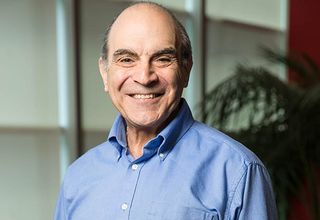 (Image credit: Associated Press)
An all-star cast has been confirmed for the BBC2 adaptation of Evelyn Waugh (opens in new tab)'s classic novel Decline and Fall.
The three-part comedy satire will feature Jack Whitehall (opens in new tab) (Bad Education (opens in new tab), Fresh Meat (opens in new tab)), David Suchet (opens in new tab) (Agatha Christie's Poirot (opens in new tab)), Eva Longoria (opens in new tab) (Desperate Housewives (opens in new tab)) and Douglas Hodge (opens in new tab) (The Night Manager (opens in new tab)).
Adapted for television for the first time, the series for BBC Two will be written by James Wood (opens in new tab) (Rev (opens in new tab)).
Decline and Fall sees Paul Pennyfeather (Jack Whitehall) as an inoffensive divinity student at Oxford University in the 1920s, who is wrongly dismissed for indecent exposure, having been made the victim of a prank by The Bollinger Club.
David Suchet will play Dr Fagan, the headmaster of Llanabba, an obscure public school in Wales where Paul gets a job alongside fellow teacher Grimes (Douglas Hodge).
It's at this school that Paul meets the Honourable Mrs Margot Beste-Chetwynde (Eva Longoria), mother of one of the pupils.
It's love at first sight for Paul, who agrees to tutor Margot's son over the summer holidays… And that's where the real fun begins.
"I'm extremely pleased to be a part of this amazing adaptation by James Wood," says Jack. "I've been a fan of this book since I read it as a teenager and I just hope that I can do it justice."
Shane Allen, Controller, BBC Comedy Commissioning says: "One of the greatest comic novels of all time, this satirical masterpiece is long overdue a television debut. Waugh deploys comedy and tragedy to point up prevailing institutional corruption and the dehumanising consequences of elitism, very timely and apposite for today. James has done a terrific job of getting to the core of it and the writing has attracted a fantastic cast."
Thank you for signing up to Whattowatch. You will receive a verification email shortly.
There was a problem. Please refresh the page and try again.