EastEnders fans THRILLED to see this character make a surprise return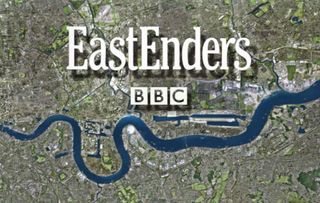 EastEnders fans were left surprised after Ewan made an unexpected return in last night's episode...
EastEnders fans were surprised to see Lola's ex, Ewan, back in Albert Square, just weeks after he was terrified out of town by Ben Mitchell.
Ewan might have only made a brief appearance a few weeks ago when he arrived in Walford to take Lola and Lexi back to Newcastle, but he has certainly made an impression on EastEnders fans.
The last time we saw Lola's ex he was hot-footing it out of Walford after Ben threatened to kill him and his foster mum if he tried to contact Lola again.
But it seems Ewan must really love Lola, because despite Ben's threats, he returned to Walford last night to warn her against Ben, and fans were thrilled to see him...
But despite Ewan's warnings about how dangerous Ben could be, Lola wasn't having any of it, believing that Ewan had dumped her by text and sent her vile messages afterwards.
However, little did she know, Ben had taken Ewan's phone, and the nasty texts were from him, and not Ewan.
After giving Ewan a slap for coming back to try and win her affections, Lola told Ewan she didn't want to see him again... but it is clear that his words of warning struck a cord with the young mum.
As she confronted Ben about Ewan's claims, she realised that her former fiancé had been telling the truth when Ben didn't deny anything. Instead he tired to make up more lies to get himself out of trouble, but for once Lola could see through him.
Determined to forget her troubles, Lola hit the vodka in E20, leaving Mel so worried about her drinking that she called Billy to come and get his granddaughter.
Lola was on a mission by the time he arrived and had drunk enough for the secrets to start spilling out... but has revealing Ben's plans to bring down Phil just landed Billy in serious danger?
Later this week, Ben isn't happy when Billy tells Phil about his plans to ruin him, and comes up with a way to make sure Billy never bothers him again.
Has Lola just inadvertently sighed Billy's death warrant?
EastEnders airs Monday and Friday at 8pm and Tuesday and Thursday at 7.30pm on BBC One.
Main picture credit: BBC
Get the latest updates, reviews and unmissable series to watch and more!
Thank you for signing up to Whattowatch. You will receive a verification email shortly.
There was a problem. Please refresh the page and try again.