Shock confession in tonight's EastEnders threatens to destroy THIS family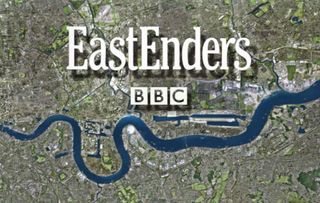 Tonight's EastEnders sees Lola Pearce make a shocking confession to Billy Mitchell that could tear their family apart...
Tonight's EastEnders sees Lola finally get fed up with being controlled by Ben Mitchell and confessing the real reason they returned to Walford.
EastEnders fans have known for months that Lola (played by Danielle Harold) and Ben returned to Albert Square as part of a plan for Ben to fleece dad Phil for everything he has got.
But with Ben's plan not quite panning out how he'd hoped, Lola has been getting more and more annoyed with being told what to do - and tonight she's finally had enough.
Lola is left reeling in tonight's visit to Walford when her sweet-natured ex, Ewan, comes back to the Square to take her back to Newcastle.
The last time Ewan was in town, Ben told him to cut all ties with Lola otherwise he would kill him... but as far as Lola knows, Ewan hot footed it out of Walford after finding out she still had feelings for her ex, Jay Brown.
So when Lola sees Ewan tonight, she isn't best pleased to see her ex, and tells him where to go.
But as Ewan tries to tell Billy and Lola about Ben's evil threats, the pair don't believe him and he's left heading back to Newcastle without Lola or Lexi.
After demanding that Ewan leaves, Lola confronts Ben about her ex's claims, and when Ben doesn't deny any of it, she is left sickened to realise that Ewan was telling the truth about Ben.
Warning Ben to never control her life like that again, Lola has had enough and heads to the E20 to drown her sorrows... but it doesn't take long for Mel to worry about her drinking and call Billy.
Arriving to collect his granddaughter, Billy is shocked when Lola reveals all about Ben's plan to destroy Phil... and with the truth now out, what will Billy do with this new-found information?
Tomorrow will see Billy tell Phil all about Ben's plans, but it soon becomes clear that he is going to regret getting involved with someone as volatile as Ben.
Later this week Ben's revenge plan on Billy is in place and it seems that Billy's in serious danger as things get underway.
But what Ben didn't count on is Billy's son, Will, getting involved, and soon both Billy and Will find both their lives on the line.
Will they make it to the end of the week unscathed?
EastEnders airs Monday and Friday at 8pm and Tuesday and Thursday at 7.30pm on BBC One.
Main picture credit: BBC
Get the latest updates, reviews and unmissable series to watch and more!
Thank you for signing up to Whattowatch. You will receive a verification email shortly.
There was a problem. Please refresh the page and try again.