EastEnders reveals 5 huge new storylines for 2019 that you DEFINITELY don't want to miss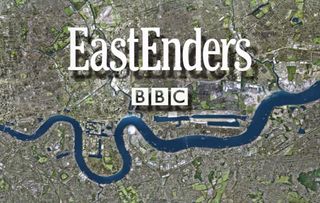 (Image credit: BBC)
EastEnders' new senior executive producer Kate Oates has revealed her goals for the year ahead...
New EastEnders boss Kate Oates has been working hard since joining the soap back in September to make this year the best Walford has ever seen.
During a recent Twitter chat, Kate answered fans questions about the year ahead, revealing some huge plans she has been making behind the scenes.
The former Coronation Street producer revealed: "2019 is going to be a really, really big year, I've got so much planned.
"We have got some long term arks for you guys, and they're going to be happening to characters all over the Square, so they will feel really rich and diverse.
"We have also mixed up the character groups a bit to give you new and interesting combinations, it is really healthy because it helps you explore different sides of characters' personalities. These new dynamics will refresh the Square"
So what exactly does Kate have up her sleeve? Here are five big EastEnders storylines that she has planned...
1. Sharon and Keanu revealed
Kate confessed that the start of 2019 is going to be full of Mitchell drama...
"We have got a really long running saga with the Mitchell family which comes from the 'Sheanu' story, and it is really exciting because everyone involved in that storyline has a really big part in it. There are lots of twists and turns.
"Phil will find himself at a point where he is pretty complacent with life, things seem to be falling into place for him. He is in a good place with Sharon, or so he thinks, and he gets increasingly closer to Keanu.
"Keanu is a good guy, he is a hard worker, he has got a good moral compass, so as the storyline gets more complicated and messier we will come to realise how much further Phil has to fall when he finds out the truth."
2. More drama for Ruby
Kate also admitted that there is plenty more to come from recently-returned Ruby...
"The Ruby storyline was running when I got here, and it is a really interesting one about consent, which is a hot topic at the moment.
"But we are going to be colliding that with another storyline in the springtime, and we will look at the truth behind her journey and what has happened to her. Another thing I'm interested in is not forgetting she is Johnny Allen's daughter which will see different drama with her.
3. A challenge for Jean
Good news for Jean fans, because Kate has promised there will be lots more screen time for everyone's favourite character...
"I have got a big storyline coming up for Jean... she is going to have a challenge coming her way where we're going to be looking at her mental health through her physical health, so I'm excited about that one too."
4. Three faces from the past
We know Lola is set to make a return shortly, but she's not the only familiar face making a comeback...
"We have got some great returnees planned. You know that Lola is coming back, so I'm looking forward to seeing her in the Square, but we have got a couple more secret returnees that I won't tell you too much about now.
"What I will tell you is that one is coming back in spring that I'm super excited about. It's going to be for a fairly short stint but I think it is going to have a really huge impact, so they're part of my plans for 2019."
One fan also asked if there would be any new male characters joining what seems to be a female-heavy cast... "Yes, we will be making some announcements on that really soon," Kate confirmed.
5. New rival for The Vic
Move over Queen Vic and E20 - Kate's revealed there will be a new drinking establishment in town...
"We're looking at opening a new gay bar on the Square, which will be a super cool precinct where gay and straight characters can all hang out and storylines can cross. It will be really exciting, really fun, and visual. Also really true to multicultural London."
"It is still early days, I have been here since September and my storylines will come to screen late February. Hopefully there will be plenty to look forward to"
EastEnders airs Monday and Friday at 8pm and Tuesday and Thursday at 7.30pm on BBC One.
Picture credits: BBC/Colin Hutton, Jack Barnes
Get the latest updates, reviews and unmissable series to watch and more!
Thank you for signing up to Whattowatch. You will receive a verification email shortly.
There was a problem. Please refresh the page and try again.