EastEnders star Tamzin Outhwaite responds to this sweet message from her dad over Mel's death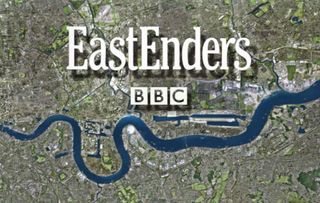 Tamzin's dad praises his daughter's acting talent
EastEnders star Tamzin Outhwaite has responded to a warm message from her father complimenting her acting skills after Mel Owen died in spectacular fashion in the soap last night.
Fans watched in awe as Mel somehow managed to walk away from a huge car crash only for her then to be killed when she was hit by a lorry as she wandered into its path because she thought she saw her son Hunter.
In means the end of Tamzin's 21 year on/off stint on the soap as Mel and her own father, Colin Outhwaite, was among those praising her acting talents.
Colin declared on Twitter "Enjoyed your acting, so professional as usual. Thankfully only Mel died x."
The 49-year-old star replied: "Thanks dad… means a lot, thankfully acting. I am alive and well…"
Tamzin's dad was far from the only person praising his daughter's acting and the hugely dramatic scenes. Loads of fans took to twitter to say how much they will miss Tamzin on the show.
Tamzin responded to all the warm messages, saying: "Right… brand new day. Thank you so much for all the love… I could not have relished playing Mel any more and I could not feel more proud. Here's to the next 21 years of life, the next job, the next chapter. Happy Friday people."
The official EastEnders twitter page celebrated some of Mel's best moments and said: "She will be so missed".
Now, attention will turn to what will happen in the aftermath of Mel's shocking death. Last night a heartbroken Lisa (Lucy Benjamin) accused Sharon (Letitia Dean) of murdering Mel to cover up her secret affair. Looking at Sharon's bloody hands, Lisa shouted: "You killed her!" Phil (Steve McFadden) asked her what she was going on about, for Lisa then to drop the bombshell: "Cause that baby ain't yours [Phil] and that's why Mel's dead!"
EastEnders isn't on this evening because of Children in Need. It will return next week.
Get the latest updates, reviews and unmissable series to watch and more!
Thank you for signing up to Whattowatch. You will receive a verification email shortly.
There was a problem. Please refresh the page and try again.