Film and TV actor Frank Finlay has died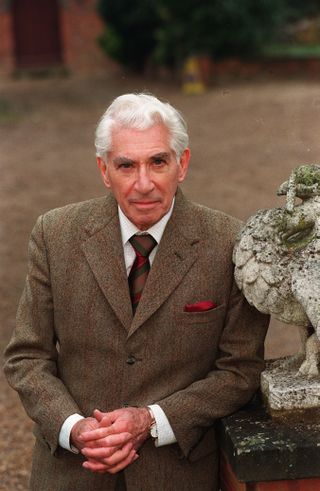 (Image credit: EMPICS Sports Photo Agency)
Award-winning actor Frank Finlay CBE, has died at the age of 89.
His family have paid tribute to the Oscar-nominated actor after announcing that he had passed away.
Grandson Josh Coombes, a drummer with the band Tigress, said: he had been a "funny, loving, amazing storyteller and an inspiration and one of the best actors this country has ever seen".
In the 1970s he starred as Porthos in the Three Musketeers films but one of his most memorable performances was in the title role of Casanova, Dennis Potter's 1971 BBC2 adaptation.
http://www.youtube.com/watch?v=v4bNY7ok4a0
Another was as Peter Manson in the TV series Bouquet of Barbed Wire. Made in 1976 it was considered very risqué at the time as it explored the sexual tensions within a middle class British family.
http://www.youtube.com/watch?v=NXCEDBzi8Ss
It was for his role as Iago in the 1965 film of Othello that he received his Oscar nomination.
More recently on TV, he appeared in Merlin (2008), Prime Suspect (2003 and 2006), and Life Begins in 2004.
Actor and TV presenter Alexander Armstrong tweeted:
"Oh Lord, and Frank Finlay too. My father-in-law in Life Begins, an astonishing actor and wonderful man. What a sad, sad day."
And singer/actor David Essex tweeted:
"So sorry that dear Frank Finlay passed away yesterday. He was a wonderful Actor and a gentleman. As Bligh in Mutiny he was inspiring RIP."
Details of his death have not yet been released.
Get the latest updates, reviews and unmissable series to watch and more!
Thank you for signing up to Whattowatch. You will receive a verification email shortly.
There was a problem. Please refresh the page and try again.