The Missing producer: 'Will the ending answer all the questions people have? I think it will'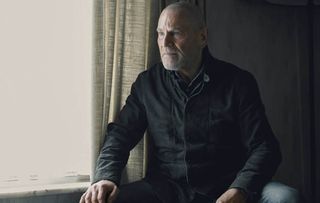 (Image credit: BBC/New Pictures)
BBC1 thriller The Missing concludes on Wednesday night after seven episodes of mystery and menace – and the executive producers believes the finale WILL deliver
Fans of BBC1 drama The Missing are about to find out if the show's lead detective will solve a case that has haunted him for most of his career.
The second series has followed French detective Julien Baptiste, played by Turkish-French actor Tcheky Karyo, who has come out of retirement to piece together the mystery of a missing girl, Alice Webster.
After Alice turns up in Eckhausen, the small German town she was abducted from 11 years previously, Baptiste, while also battling a brain tumour, is adamant her return is linked to a case he worked on 14 years ago, that of the disappearance of a French girl named Sophie Giroux.
The penultimate episode revealed that military press officer Adam Gettrick (played by Derek Riddell) may have been behind the abductions as viewers were given a glimpse of a girl believed to be Alice locked in a basement.
The show's executive producer Willow Grylls recently teased the ending and promised viewers the finale would not disappoint.
Willow said: "Endings always divide people, but will the ending answer all the questions people have? Yes, I think it will."
Actors Keeley Hawes and David Morrissey play Alice's parents Gemma and Sam Webster, and the drama plays out over two time-scales, with flashbacks to 2014 and other events unfolding in the present.
The show's writers – brothers Harry and Jack Williams – recently explained the violent ending of one episode.
The finale of the fifth episode showed German policeman Jorn Lenhart (played by Florian Bartholomai) being killed by Gettrick with a drill to the head.
Writer Jack spoke at a screening of the episode about the instrument of choice, saying: "To be honest, he's doing things in the house, he's there, he's got stuff knocking around. You always want to do something specific with these kind of things.
"You want to do something that is memorable and different and he's a guy… we talked about his character, what he did, he did all the woodwork in the house…"
He added: "The difference between knocking someone unconscious and getting a drill is, potentially one is accidental, heat of the moment and this is very intentional – there's a big lack of humanity there."
The final of the The Missing screens on BBC1 on Wednesday at 9pm.
Get the latest updates, reviews and unmissable series to watch and more!
Thank you for signing up to Whattowatch. You will receive a verification email shortly.
There was a problem. Please refresh the page and try again.