Neighbours fans call yesterday's episode the 'most heartbreaking' in soap history - here's why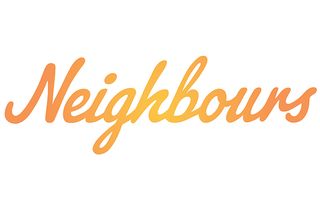 (Image credit: Kris Dollman)
Yesterday's trip to Ramsay Street will stay with Neighbours fans forever as we say a final farewell to Sonya Rebecchi, one of the most beloved characters the soap has ever seen...
Yesterday's trip to Ramsay Street was one that Neighbours fans have been dreading ever since it was revealed that Sonya Rebecchi would lose her battle with stage four cancer.
But as much as we were all in denial that it was actually happening, yesterday (Tuesday 5th March) saw Sonya's heartbreaking exit after nine years in the show. And actress Eve Morey, who plays the tragic character, and Ryan Moloney, better known as Toadie, did us proud, as we knew they would.
After getting the devastating news that her cancer had spread and she only had days to live, Sonya kept the diagnosis a secret for Toadie as the headed off for a family break at the beach.
The coupe's kids had gone ahead and were waiting for them at the holiday house, but it was during the car journey to the coast that Sonya broke the news to her husband that she didn't have long left.
The moment that Toadie discovered Sonya was soon to be taken from him was easily the most powerful Neighbours has ever seen, but in true Rebecchi style there was also some light-hearted moments between the pair during the episode, reminding us why we love Sonya and Toadie so much.
After trekking through sand dunes to get to her kids, Sonya knew her time had come and rested on the beach, watching her family playing from afar.
But it was her final moments before she died in Toadie's arms that left fans in floods of tears...
The episode was such a momentous occasion as Eve bowed out of the soap, that Neighbours held a special screening of the episode for cast and crew... and Stefan Dennis, who plays legendary Paul Robinson was full of praise...
While fans have been left devastated by the recent news that Eve's departure from the soap wasn't her own choice, Eve herself has had time to get her head around the fact Sonya would come to an untimely end.
Admitting in a Twitter video that she suggested Sonya died because it was the only way she could believe her character would leave Toadie and their young family, Eve spoke about how it felt to film her character's final moments...
There's no denying that Sonya was given the unforgettable send off that she deserves, but it's not over yet. Brace yourselves for another emotional rollercoaster on Neighbours as the rest of Ramsay Street learns of Sonya's fate.
Get the tissues ready.
Neighbours airs weekdays at 1.45pm and 5.30pm on Channel 5
Picture credit: Channel 5
Get the latest updates, reviews and unmissable series to watch and more!
Thank you for signing up to Whattowatch. You will receive a verification email shortly.
There was a problem. Please refresh the page and try again.