Neighbours reveals first look at THIS tragic character's heartbreaking exit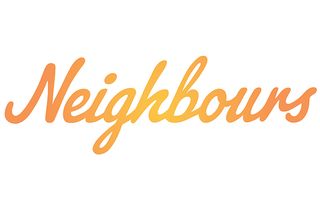 (Image credit: Kris Dollman)
Some of the most heartbreaking scenes ever to be seen on Neighbours are set to be aired next week as Sonya Rebecchi passes away...
There's heartbreak heading for Neighbours fans next week as Ramsay Street favourite Sonya Rebecchi tragically loses her fight against cancer.
The devastating scenes are set to be some of the more upsetting the soap has seen, with Sonya passing away in the arms of her husband Toadie Rebecchi while on a family holiday at the beach.
Knowing that time is precious, Sonya and Toadie arrange a family tip next week, but when Sonya has to go to the hospital for an appointment with her specialist, her sister Jade and son Callum agree to go on ahead with the kids, Nell and Hugo.
With Sonya starting to feel a little worse for wear, she and Toadie assume it is just a side effect of the chemotherapy and she fights to stay on top of her symptoms.
But as Toadie pops out to take an important phone call, Sonya is called into the appointment and is left stunned when she is given yet more heartbreaking news.
Keeping her latest diagnosis from Toadie, the pair head to the beach to catch up with the rest of their family.
Once there though, Sonya clearly knows that the end is nigh and tells Toadie her wishes for her funeral, as well as pondering whether there is a heaven or not, leaving Toadie seriously worried.
After taking the time to tell those closest to her exactly how much they mean to her, Sonya finally confesses the truth to Toadie that her chemotherapy treatment hasn't worked and that the cancer has spread to her brain.
Naturally, Toadie wants to head to the hospital for a second opinion, but Sonya wants to stay with her family and insists on going down to the beach to see the kids.
There's nothing that Toadie can do to stop her trekking though the sand dunes to get to Nell and Hugo, but once there Sonya realises that she doesn't want her children to see her like this and Toadie's world is shattered when she dies suddenly in his arms.
Life on Ramsay Street will never be the same again... but how will Toadie cope with the loss of his beautiful wife?
Neighbours airs weekdays at 1.45pm and 5.30pm on Channel 5
Picture credits: Channel 5
Get the latest updates, reviews and unmissable series to watch and more!
Thank you for signing up to Whattowatch. You will receive a verification email shortly.
There was a problem. Please refresh the page and try again.