Neighbours shock as THIS storyline twist changes everything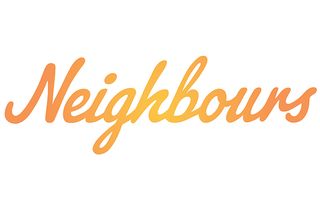 (Image credit: Kris Dollman)
There's a surprise twist in today's Neighbours as Elly Brennan and Shaun Watkins grow closer...
Today's Neighbours will see a surprise twist in Elly Brennan's baby storyline when she starts to grow closer to the father of her unborn child, Shaun Watkins.
Over the last few weeks, Elly's world has been turned upside down after telling husband Mark Brennan that the baby she was carrying isn't his.
Unsurprisingly, the news hit Mark like a ton of bricks, and after losing a baby daughter with his late friend Sonya, poor Mark was left feeling like he was losing another child all over again.
But while Elly has struggled to piece her life back together now that her web of lies has been exposed, she is determined to move forward and focus on her future with her baby.
But until now, that future hasn't included Shaun, and when Finn tells her that she should be asking Shaun along to her 12 week scan, the mum-to-be is adamant that she will be taking her sister, Bea, instead.
Despite him coming to Erinsborough to be closer to Elly and their unborn baby, Elly has been keeping Shaun at arm's length, determined to face parenthood alone.
However, today's episode of Neighbours sees that change when she is forced to spend time with Shaun and she realises she actually likes his company.
As she heads off to a community art class, Elly asks Bea along. But before she knows what is happening, Finn is also coming too, and has asked his brother Shaun to tag along.
Elly isn't happy, especially when she gets paired up with Shaun in the class, but as they talk, Elly and Shaun discover they have a lot more in common than they realised.
By the end of the class, Elly is surprised at how much calmer and relaxed she feels, and as they head to Harold's for a juice, she surprises herself by asking Shaun if he would like to come along to the baby scan with her.
He is clearly thrilled to be asked... so could this be the start of a new connection between the pair?
Is romance in the air, or is this relationship purely just friendship?
Neighbours airs weekdays at 1.45pm and 5.30pm on Channel 5
Get the latest updates, reviews and unmissable series to watch and more!
Thank you for signing up to Whattowatch. You will receive a verification email shortly.
There was a problem. Please refresh the page and try again.