Ramsay Street residents FIGHT FOR THEIR LIVES after shock attack in today's Neighbours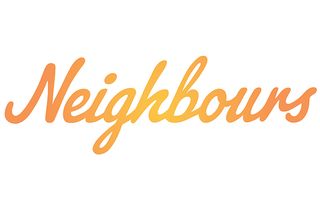 (Image credit: Kris Dollman)
There's terror heading for Neighbours today as Ramsay Street favourites are left in mortal danger following a sinister attack on the community centre...
There's terror in today's Neighbours as lives are thrown into jeopardy when someone plants poisonous gasses at the community centre, just as everyone arrives for the launch of the Sonya Rebecchi Foundation.
Neighbours fans have seen Toadie desperately trying to keep his late wife Sonya's name alive by creating a foundation in her name that will do good around the community.
But today sees the launch for the foundation sabotaged by a mystery figure. But who could want so many Ramsay Street people dead?
With his speech all prepared for the launch, Toadie and his kids head down to the friendship tree that Sonya planted by the Lassiters lake, ready for his big moment.
But once there Toadie is thrown to find there is some routine maintenance being done and he's forced to send his team of helpers to the comminuty centre to set up there instead.
But what Toadie doesn't realise is he is sending his team of volunteers into a death trap, because someone has tampered with the air vents and put poisonous gasses inside.
As everyone rallies around to help Toadie's launch, Ned is seen acting shiftily after getting a mystery note through his door from an anonymous sender, asking him to meet them at the community centre that morning to talk about Finn Kelly.
Clearly up to no good, Ned makes sure that no one is near the centre, but we don't see who he is secretly meeting. But could it be the same person who has been framing Finn for various crimes recently?
After razors were found in the Kennedy's fruit and someone attacked pregnant Elly late at night at the school, someone is definitely out to make people hate Finn more than they already do. But does this mean Ned is involved?
Ned is horrified when he discovers the launch has been moved to the community centre, and knows everyone is in serious danger. But with the gas canisters already in place, there's nothing he can do to stop the drama unfolding.
As the event gets underway, Sheila takes Toadie's daughter, Nell, into the community centre to put up balloons, but it soon becomes apparent something is dangerously wrong when everyone starts running out of the building and collapsing.
Sheila is amongst those seriously hurt and she passes out cold just metres from the door... but where is Nell?
Toadie panics that his daughter is still inside and races in to find her, putting his own life at risk.
Surely the Rebecchis' can't be facing yet more tragedy so soon after losing Sonya?
As the police rush to the centre after an anonymous tip off, will Ned tell the police what really happened, or will he let Finn take the blame?
With Sheila in a bad way and Toadie, Nell and Bea still missing, can they survive this horror attack?
Neighbours airs weekdays at 1.45pm and 5.30pm on Channel 5
Get the latest updates, reviews and unmissable series to watch and more!
Thank you for signing up to Whattowatch. You will receive a verification email shortly.
There was a problem. Please refresh the page and try again.