Ramsay Street's biggest ever secret twist is FINALLY revealed in today's Neighbours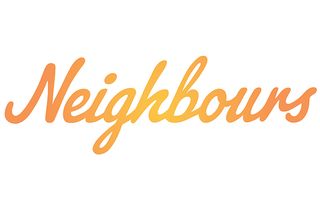 (Image credit: Kris Dollman)
There's heartache and drama heading for Neighbours as the truth about how Heather gave birth to twins without remembering is revealed...
The Andrea Somers/Dee Bliss saga in Neighbours has become one of the longest running twists in Neighbours... and today is is revealed how Dee Bliss and Andrea Somers are sisters despite Heather not remembering giving birth to twins.
With the DNA test results confirming that she is in fact related to Andrea and Heather, Dee Bliss has had her life turned upside down for the second time in as many weeks.
But today she finds out exactly how she is related to the pair when Heather is hypnotised.
As she struggles to cast her mind back to the time she gave birth to Andrea, hypnotised Heather is clearly reliving a traumatic labour.
Instead of the perfect hospital birth that Heather claimed to have had, it soon becomes clear that events were much more sinister and she gave birth in a women's shelter called Gartside Grove.
Toadie is left stunned when Heather reveals a nun helped her deliver her baby - especially because she describes the nun as having red hair... could this be the same woman who both Dee and Andrea remember seeing at important events in their childhood?
Despite the fact Heather still doesn't recall having two children, Mark's colleges in Perth manage to track down the red-haired nun and she is soon visiting Andrea and Heather in prison, along with Dee and Toadie.
Everyone is left horrified as the nun reveals what really happened on that fateful night all those years ago - but no one is more horrified by the details than Heather as it emerges that she really did give birth to twins but one was given away.
MORE: Devastating for THIS Home and Away favourite as their life takes a heartbreaking turn
The nun reveals that the Bliss couple were desperate for a baby, and superior nun made the decision to give Dee away, convinced that a troubled Heather couldn't cope with one baby, let alone two.
But as Dee struggles to come to terms with the fact the people who raised her weren't her biological parents, Heather is in shock that people could take away someone's baby and get away with it.
As Dee heads home with Toadie, she admits that every time she gets a question answered, she has about 10 more that she needs to ask.
But will Dee try and track down her biological father, or will she make the decision to leave the past in the past?
Neighbours airs weekdays at 1.45pm and 5.30pm on Channel 5
Get the latest updates, reviews and unmissable series to watch and more!
Thank you for signing up to Whattowatch. You will receive a verification email shortly.
There was a problem. Please refresh the page and try again.