Simon Cowell: 'James Arthur and I need to sit down and have a conversation'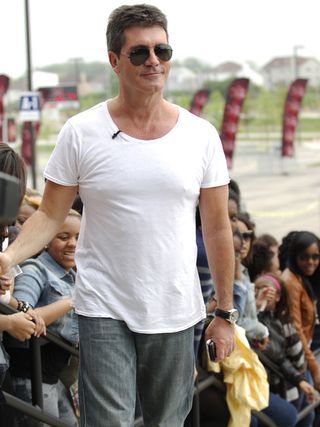 Simon Cowell says he thinks he needs to have a little chat with James Arthur about his behaviour.
The X Factor boss told the Daily Mirror that he thought the show's former winner needed to calm down and get things into perspective.
He said: "I think him and I need to sit down and have a conversation, to be honest. I haven't phoned him, but I'm going to have to sit down with him.
"Apart from anything else, this silly 'You said this, I said this...', it's all nonsense. He's just got to calm down a bit."
Simon, who denied James had been dropped from his Syco label after recording a rap track which referred to a terrorist attack, also talked about the singer's complaints towards his management and PR team, which he has voiced on Twitter.
He said: "On one side it's annoying [as a label executive], on the other side it's like, you know what, he's entitled to say whatever he wants to say.
"What I would say to him is to put things into perspective: you won a show, you wouldn't have got a record deal - probably - without the show, you've sold a ton of records, you're famous. Just go in the studio and make a great record. Relax."
Get the latest updates, reviews and unmissable series to watch and more!
Thank you for signing up to Whattowatch. You will receive a verification email shortly.
There was a problem. Please refresh the page and try again.