Steven Moffat reveals what happened between Sherlock and Irene Adler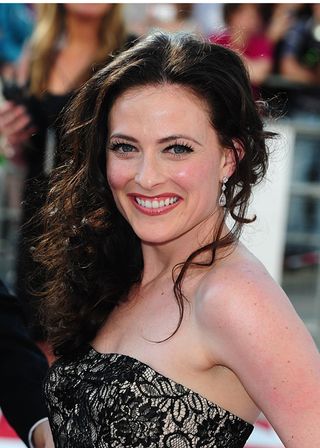 Sherlock creator Steven Moffat has revealed what he believes happened next between the TV detective and Irene Adler – and said he had even written a scene about the pair to satisfy his own curiosity.
Fans of the BBC programme have long been interested in what might have taken place after series two episode A Scandal in Bohemia, which saw Sherlock Holmes (Benedict Cumberbatch) save his adversary Irene (Lara Pulver) from being killed by terrorists.
The storyline hit the headlines thanks to a scene which saw dominatrix Irene wearing nothing but her Louboutin shoes in front of Sherlock and his sidekick John Watson.
Now, Steven has told fans at the Sherlocked convention what he thinks the story ended up like.
Una Stubbs, Benedict Cumberbatch and Lara Pulver starred together in Sherlock (Gareth Fuller/PA)
According to fan site Sherlockology, he said: "I actually wrote a scene about what happened afterwards, because I got so curious about it.
"I had Sherlock turning around after he had hacked up all the terrorists, still very cross, and sort of saying, 'I hope you don't think that this means I am in any way interested in you?' And Irene's already got a gun on him – as she picks up a gun from the floor – and says, 'No, but I am going to need male costume to get out of here'.
Steven Moffat (Anthony Devlin/PA)
"And so Sherlock is left naked and Irene runs off dressed as him… And something like that happens between Irene and Sherlock every six months and that is their idea of a night of passion."
Showrunner Steven also put paid to suggestions that Sherlock had imagined the events: "The scene does not take place in Sherlock's Mind Palace, nor could it. He's been told a lie about where Irene Adler is, so he wouldn't have fantasied saving her from a terrorist cell, he had no reason to have to. No, he really does go and save her."
Get the latest updates, reviews and unmissable series to watch and more!
Thank you for signing up to Whattowatch. You will receive a verification email shortly.
There was a problem. Please refresh the page and try again.