Susan Boyle's Heathrow outburst occurred because of her Asperger's Syndrome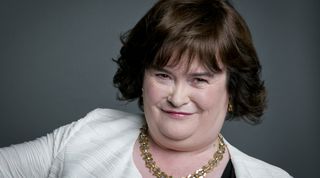 Singer Susan Boyle's 'outburst' at Heathrow Airport has been attributed to her Asperger's diagnosis.
She was due to fly to Scotland when police were called to reports of a woman in distress in the airport lounge.
Following Monday's incident, a spokeswoman for the former Britain's Got Talent star, 55, said her behaviour was characteristic of Asperger's Syndrome, the condition she was diagnosed with in 2013.
Susan Boyle (David Davies/PA)
She said: "The incident at Heathrow occurred because of Susan's well-documented Asperger syndrome.
"It is a lifelong condition and one of the many characteristics is outbursts.
"She continues to enjoy her music career. That is very important to her and brings happiness to her life whilst trying to balance the many challenges that Asperger's brings."
Susan, who found international fame after impressing talent show judges with her performance of I Dreamed A Dream, was said to be 'absolutely fine' after the incident in Terminal 5 which saw officers speak to her before she made her way home to Scotland.
Susan Boyle performs during the 2014 Commonwealth Games Opening Ceremony in Glasgow (Peter Byrne/PA)
The entertainer, from Blackburn, West Lothian, has previously spoken of her relief at receiving a medical explanation for the 'emotional outbursts' and 'acute anxiety' that have afflicted her throughout her life.
Asperger's is a form of autism which typically means people with the condition struggle with their emotions and have difficulty in social situations, often unable to pick up on non-verbal cues.
Susan said in a 2014 interview: "It's a very difficult subject to talk about because you always feel that eyes are on you, and people view you as different.
"I like to see myself as someone with a problem, but one I can solve. It is definitely getting better."
Get the latest updates, reviews and unmissable series to watch and more!
Thank you for signing up to Whattowatch. You will receive a verification email shortly.
There was a problem. Please refresh the page and try again.