TERROR in Home and Away as a shock ATTACK leaves THIS Summer Bay favourite in danger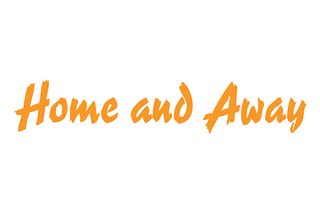 Alex hypnotises Robbo in Home and Away to work out what happened to Dylan Carter, but things don't quite go to plan...
There's shock in today's Home and Away when doctor Alex tries to get Robbo to remember what happened on board the boat with Dylan Carter years ago... only for him to violently attack her.
Home and Away fans have seen Robbo and Jasmine living in fear ever since their fateful wedding day when the police arrived to take them into protection.
Since that day Robbo has been trying to work out what the gang who killed his family are after, and a meeting with the big boss revealed that they want to know where Dylan Carter is.
The only problem is, Robbo believed that Dylan was dead after a fight with him on a boat ended with Dylan being shot.
But with evidence now pointing to Dylan being alive, Robbo is having hypnotherapy to find out exactly what happened on that fateful day.
With everything that happened after Dylan was shot still fuzzy for Robbo, Alex puts him under hypnosis and takes him back to that day aboard the boat.
But as Robbo's memories start to come back to him, it is clear they're traumatic ones and he starts to lash out in his chair.
As Robbo recalls him and Dylan fighting, he suddenly jumps out of his seat and flies into a rage at Alex, still under hypnosis, grabbing her by the throat and lifting her clean off the ground.
WHAT IS ON TONIGHT? Check out our NEW and improved TV Guide
Thankfully for everyone Robbo snaps back to the present and lets Alex go... but he is mortified by his actions and fees the hospital.
It is left up to Alex and Jasmine to track Robbo down at the gym, and while he is reluctant at first to carry on with the hypnosis, Alex points out that it is dangerous leaving it half finished and he eventually agrees to try again.
This time though he asks Mason to come along to protect Alex, and even goes one step further by asking him to tie him to his chair this time so he can't hurt anyone this time.
Mason agrees and they get the hypnotherapy session under way.
This time it is a huge success and Robbo remembers that Dylan woke up again after being shot, and attacked him with a metal pole, hitting him over the head and into the sea.
But that's not all her rememberers, he also remembers another boat coming to rescue an injured Dylan - one that is skippered by Sean Coulson, the man with the snake carved into his chest who died at the hospital last week.
As the plot thickens, Jasmine is left worried they're in more dagger than ever. But Robbo is adamant, someone must have patched up Dylan after he was shot.
All they have to do now is find out who that was and their nightmare will be over. Is he right?
Watch Home and Away every weekday at 1.15pm and 6pm on Channel 5
Get the latest updates, reviews and unmissable series to watch and more!
Thank you for signing up to Whattowatch. You will receive a verification email shortly.
There was a problem. Please refresh the page and try again.