Terror in Summer Bay as THIS Home and Away favourite is targeted in their own home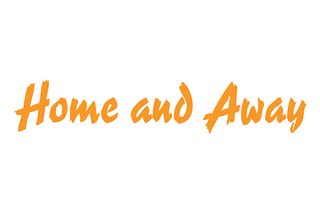 Summer Bay legend Irene Roberts finds herself victimised in her own home in today's Home and Away...
There's more drama heading for Home and Away's Irene Roberts today when teenage tearaway Bella Nixon turns nasty.
Home and Away fans have seen Bella struggling ever since she arrived in Summer Bay to live with big brother Colby Thorne. But recently things have reached breaking point between the siblings, and as Bella's troublemaking continues, Colby has started to wonder if he will ever be able to help his wayward sister.
The final straw for Colby came when Bella hit him over the head with a pool ball during an argument, and seeing how much the police officer was struggling with his sister, Irene Roberts offered for Bella to come and live with her.
But it seems Bella's bad behaviour might be too much even for Summer Bay's resident mother figure Irene.
As Bella continues to refuse to adhere to Irene's house rules, Irene tells her she is grounded. But it doesn't seem to matter what approach Irene takes with Bella, she just won't listen to her.
As the pair continue to clash today, Irene doesn't give up and keeps trying to chat to Bella about what is going on inside her head... hoping to get to the root of the problem. But Bella carries on pushing Irene away, refusing to open up.
But when Irene discovers Bella is missing, she panics that the teenager has done her usual thing of running away.
Thankfully, Bella hasn't gone far and she's just at Colby's attempting to get him to change his mind and allow her to move home. But Colby stands firm, he is doing this because he loves her and she needs to go back to Irene's immediately.
MORE: This EastEnders pair to have SHOCK affair in huge Summer twist
But being pushed away by her brother doesn't go down well with Belle and she takes her heartache out on Irene.
As Irene asks her once again to clean the dishes she has been using and left by the sink, Bella turns on the charm and finally agrees to clear up her mess.
But as she heads to the kitchen to 'take care of the dishes' Bella pushes Irene too far by smashing her dirty plates on the floor instead of washing them up.
But it's not the broken plates that have got Irene rattled... the look in Bella's eye as she smashes Irene's crockery is one of pure evil... and it seems Irene's attempts to help might have inadvertently landed her in danger.
After hitting rock bottom, where can Bella go from here?
Watch Home and Away every weekday at 1.15pm and 6pm on Channel 5
Get the latest updates, reviews and unmissable series to watch and more!
Thank you for signing up to Whattowatch. You will receive a verification email shortly.
There was a problem. Please refresh the page and try again.