Home and Away legend in DANGER as they invite trouble into their home?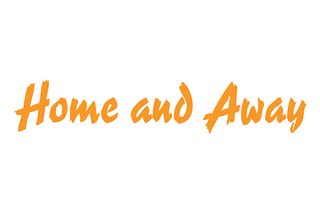 Irene Roberts offers troubled Bella Nixon a roof over her head, but it's not long before she regrets trying to help...
Today's Home and Away sees Irene Roberts offering Bella Nixon a place to stay but, when the troublesome teen continues to cause drama, it seems Irene has set herself up for her biggest challenge yet.
Has she just inadvertently put herself in danger?
Yesterday's Home and Away saw Bella lash out at her older brother Colby Thorne as he tried to stop her interfering with Dean Thompson and Ziggy Astoni's fledging romance.
But Bella didn't take kindly to Colby trying to drag her away from the drama and instead grabbed a pool ball and smashed her brother over the head with it.
Today's trip to Summer Bay sees Bella mortified by her actions, and it seems her sudden burst of anger has scared her, as well as everyone else.
As Colby gets his bleeding head seen to, Dean rushes after Bella to check she is okay, but she is convinced there must be something wrong with her if she can hurt someone she loves so badly.
Dean eventually gets the siblings talking, but while Colby reassures his sister that he is fine, he confesses in secret to Willow Harris that he's out of his depth with Bella and is at a loss over where they can go from here.
When Irene offers to have Bella living with her for a while, Colby isn't sure and feels like he is passing on his responsibilities... but Irene is convinced that a break from one another is what Colby and Bella need.
Predictably, the news that she is being shipped to Irene's doesn't go down well with the teenager, and even having Willow as her new housemate isn't enough to soften the blow.
More: Baby bombshell on the cards for THIS Neighbours couple
Bella's cold with Colby as he helps her move in, and the police officer is left wondering if he has made a huge mistake.
However, he's soon not the only one with regrets.
As Bella acts up, Irene is left fearing she has made a huge mistake inviting the school girl into her home.
And with Bella clearly capable of turning violent at the drop of the hat, could innocent Irene become Bella's next target?
Watch Home and Away every weekday at 1.15pm and 6pm on Channel 5
Get the latest updates, reviews and unmissable series to watch and more!
Thank you for signing up to Whattowatch. You will receive a verification email shortly.
There was a problem. Please refresh the page and try again.