Baby bombshell on the cards for THIS Neighbours couple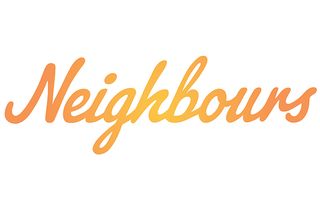 (Image credit: Kris Dollman)
Today's Neighbours sees Amy Williams leave fiancé Gary Canning in shock when she reveals she wants to have a baby together...
There's a shock in store for Gary Canning in today's Neighbours when fiancee Amy Williams announces that she wants them to have a baby together. But will he agree to keep her happy?
Ever since his son Kyle Canning came back to Ramsay Street, Gary has spent the last few weeks battling for his fiancee Amy's attention.
After discovering that Kyle came back to Erinsborough for ex Amy, Gary has been wondering if she is going to end things with him and take off with his son.
But despite trying to prove himself to Amy by organising a surprise wedding, Gary just can't seem to get things right and his efforts always fail to impress.
He even landed Kyle in grave danger when he rigged up some scaffolding, only for Kyle to take a plunge from the top after Gary didn't secure it properly... yet again leaving Amy to side with Kyle instead of him.
More: New romance CONFIRMED for this unlikely Ramsay Street couple
But today's episode sees Kyle announce he is leaving Ramsay Street as soon as his job at the tram is finished, and Amy's upset to realise he is going away again so soon after coming back.
But when Kyle tells Amy that there's nothing keeping him in Erinsborough, his words make make Amy see that despite everything that has happened, her future lies with Gary and not Kyle, and she tries to come up with a plan to prove her commitment to her future husband.
After overhearing Aaron and David talking, Amy jumps to the conclusion that they're chatting about having a baby together.
Despite the fact the pair deny that's what they were talking about, it plants a seed in Amy's mind and she comes up with a way to show Gary how committed she is to him - by having a baby together!
But when she heads to see Gary and tells him her new plan, the chef is speechless at her out-of-the-blue suggestion and clearly doesn't know what to say.
With his children all grown up, it seems babies weren't really on Gary's agenda for the future... but if Amy is serious about having another baby, will she be able to persuade him to have a family?
Or is this yet another hurdle for them to overcome?
Neighbours airs weekdays at 1.45pm and 5.30pm on Channel 5
Get the latest updates, reviews and unmissable series to watch and more!
Thank you for signing up to Whattowatch. You will receive a verification email shortly.
There was a problem. Please refresh the page and try again.