THIS Home and Away couple find their relationship on the line after a SHOCKING ultimatum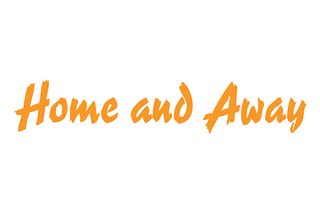 Could there be trouble on the horizon as Robbo and Jasmine's wedding approaches in Home and Away?
Summer Bay's Jasmine Delaney finds her future with Robbo on the line in today's Home and Away when their plans for their wedding day are thrown into jeopardy.
The recently reunited pair have been planning their wedding with excitement for the last few weeks, and the start of today's episode is no exception when their wedding invitations arrive from the printers and Jasmine can't wait to send them out.
But while Jasmine in on cloud nine as she writes out the names and addresses of their nearest and dearest, it suddenly strikes her that it is odd she is has never met Robbo's parents, despite the fact she is set to be marrying their son in a matter of weeks.
After a chat with Willow, Jasmine's unease at the situation grows worse, and she decides to ask Robbo more about his upbringing so that she can feel closer to the man she is soon to call her husband.
But as always with Robbo, he is like a closed book, and the more she quizzes him about his childhood, the more he clams up.
Jasmine isn't happy about the fact she's never met her fiancé's parents and she leaves Robbo shocked when she tells him she wants to meet them before the wedding, even if that means postponing their big day.
MORE: Home and Away favourite set to have their world turned upside down by THIS shock bombshell
Robbo is stunned that she is willing to call off their wedding day just because she has never met his mum and dad, but Jasmine is adamant.
With her mind made up, the bride-to-be reveals she doesn't want to meet her future in-laws for the first time on her wedding day, and that if she doesn't meet them soon, the wedding is off.
Will Robbo agree to take Jasmine to see his parents before she cancels their whole day?
Watch Home and Away every weekday at 1.15pm and 6pm on Channel 5
Get the latest updates, reviews and unmissable series to watch and more!
Thank you for signing up to Whattowatch. You will receive a verification email shortly.
There was a problem. Please refresh the page and try again.